Afternoon all!
Today I have a review for you all, as you may know, we are currently NUK brand ambassadors so Abbie gets the chance to review some toys/weaning products amongst others which she is super lucky for!
So we were the sent the following bits and bobs to test and try and here are our opinions :)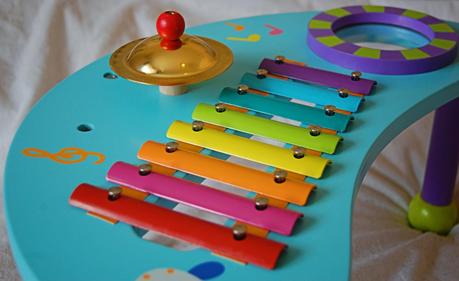 Percussion Table
Abbie is at that age now where she likes to make noise, a lot of it, she's pretty creative and loves making her own drums and music, so I knew this would be perfect for her! It has three differet instruments which are drums, symbols and a big xylophone, its a great way to show your little ones the different sound that can be made whilst helping to expand their creativeness too!
As soon as a box arrives at our door, Abbie was jumping/sitting/climbing it so whilst she was kept occupied with that, I got onto the building part, it took me a little over 5 minutes and it was surprisingly sturdy actually! I love the colours too, perfect for a little girl or boy and has adorable little animals on it too!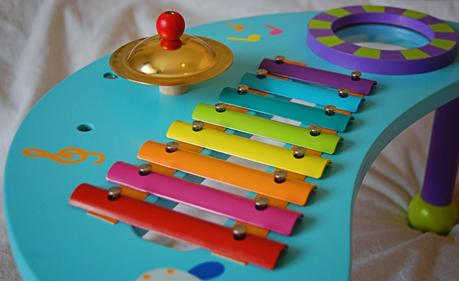 Suitable from 36 months, although it's perfect for Abbie, she has had it since she was about 19 months old, there aren't any small pieces once its assembled so thats one less worry! You may want to keep them out the way until its built though, just because they might get their little fingers stuck!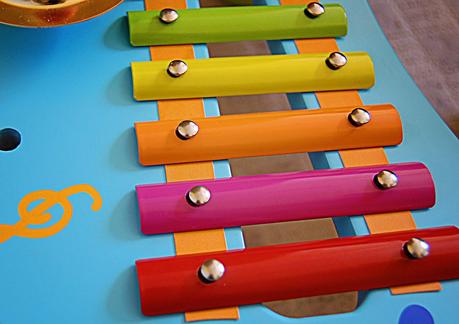 Abbie literally now uses this everyday, she now gets her little baby and gets her play it too, she has learnt her colours from the xylophone part and will sit there for a good 15 minutes telling us what they are...yes it's one of those noisy toys but its so worth it, Ben even gets involved playing his best version of the Eastenders theme tune...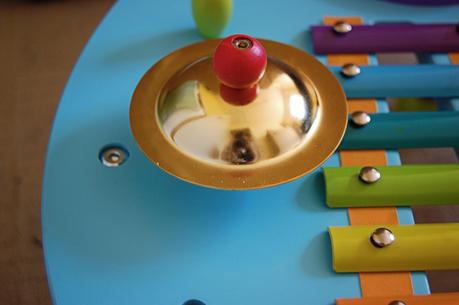 "Help your child develop rhythm and melody through play with the BoiKido Percussion Table.

•Suitable for children from 36 months+.
•Handmade from wood. 
•Pack includes 1 x drum, 1 x xylophone, 1 x cymbal and 2 x drumsticks.
•Requires assembly.
•Warning - contains small parts. Keep away from children until assembled."
***
ABC Cubes 28 pieces
Building blocks are great from  a really young age, they can help with co-ordination, as well as stacking and learning numbers and letters too! These blocks are handmade from wood and are printed on every side, using capital letters, lowercase letters, numbers & shapes! Let them build the tallest tower whilst learning as they go! Lots of different colours are used, as well as fonts and patterns, definitely something that will keep their minds busy!

Abbie plays with these everyday still, they've really helped her with her spelling and can recognize every single letter and number, she also likes to use them to build huge towers and knock them down with too ha.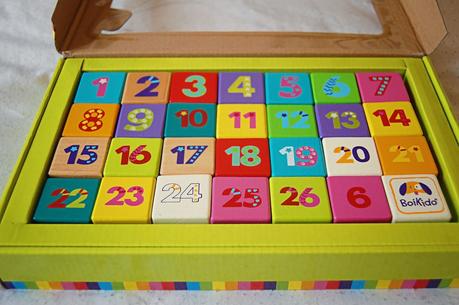 Abbie has been using them for about 4 months now and they are still in the same condition as when we first got them, they're really sturdy and amazing quality, perfect as a hand me down and to be used with future little ones too, they are easily washed, just a damp cloth will remove any stickiness or muck!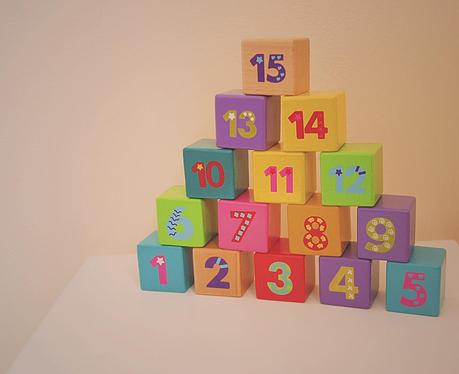 "These 28 x multi sided, printed wooden cubes are a great way to learn letters and numbers whilst playing. Making constructions and towers will also develop important motor skills. Includes capital letters, lowercase letters, numbers and shapes.

•Suitable for children from 18 months+.
•Handmade from wood.
•No assembly required.
Pack includes 28 x cubes featuring capital letters, lowercase letters, numbers and shapes."
Visit the NUK website for more amazing products, whether it's weaning, playtime or pampering, they have you covered!
x