Follow me on Facebook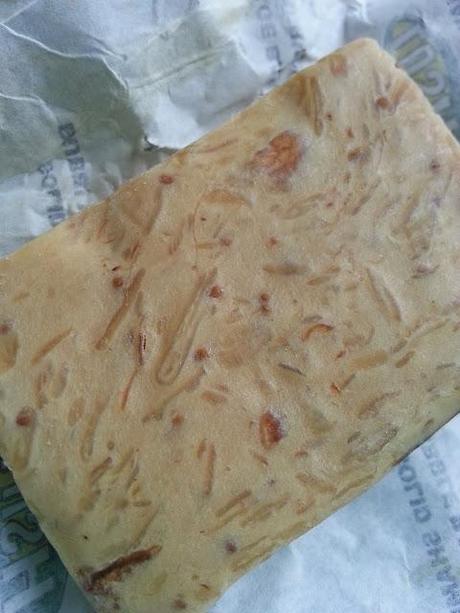 The original sinful soap for shamelessly naked bodies. Deeply rich and moisturising.Awwww..... that's what they claim about the soap....lol lol lol.... 
Yeah for tubelights like me who havent understood the naughty tag line. Remember Adam and Eve?? Fig leaves?? Wink ...wink....
I love the quirky name they have for this soap. 
Here is the description and details of the soap: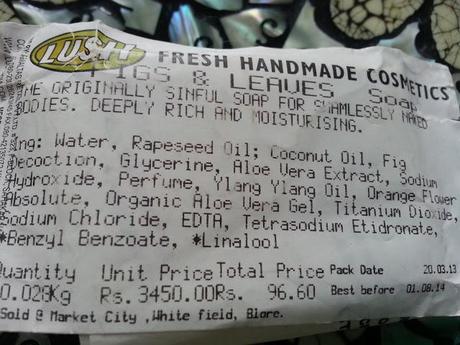 This is a sampler I got from Lush on buying other stuff from them. When I asked for some soap that's good for dry skin and will not dry me up, the SA suggested this soap for for.Basically this soap has a variety of oils from Coconut, Rapeseed ( I am wondering what that is, n hoping its typo error) Ylang Ylang , , glycerine, and Aloe Extracts that helps to moisturise the skin. Have a look at the soap carefully. It is sure to remind you of Anjeer Kulfi...lol the foodie me cant think beyond. And if you wonder where the naughty Fig leaf is??? Have a look again.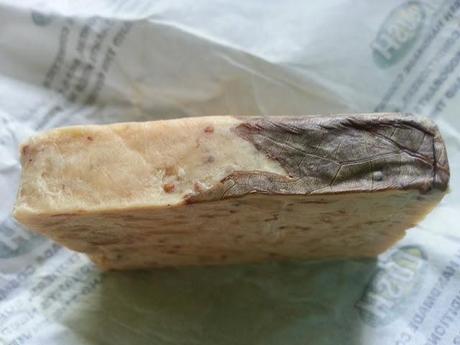 Happy now? You got a closer look at the Fig leaf ;) Ok I cut it there!! On a serious note. It's an amazingly good moisturising soap. Full of all the goodness of natural stuff. It's leaves the skin soft supple and smelling yummy. Being a natural handmade soap it has this small particle of fig   in it which act like mild exfoliators. Its a great winter soap. Fragrance it ofcourse smells fig and leaves. Very natural smell. If you not fond of fruity smell on your skin you may not like. I am also not a fan of fruity smell on me. I like flowers more. But this certainly is not irritating. The smell doesn't last for too long. The packaging of Lush is as usual. They wrap it up in a piece of paper like they selling freshly baked bread. Lush, are you hearing pls we buying soaps for heavens :P Here is the briefing:What I like about Lush Figs and Leaves Soap: 
Love the name. Naughty!

Very moisturising. Makes skin soft and supple. 

Great for dry skin

Small mild ex foliating particles help remove dead cells.

Fragrance. Fruity yet not over powering 
What I don't like about Lush Figs and Leaves Soap: 
Packaging

Bloody expensive
Overall rating: 3.5/5
Price: INR 345/- for 100 gms. (That's INR 3450/- per kg) 
Will I repurchase: So expensive. I can do without it. 
Where did I get it from: Got a sampler with other purchases from Lush.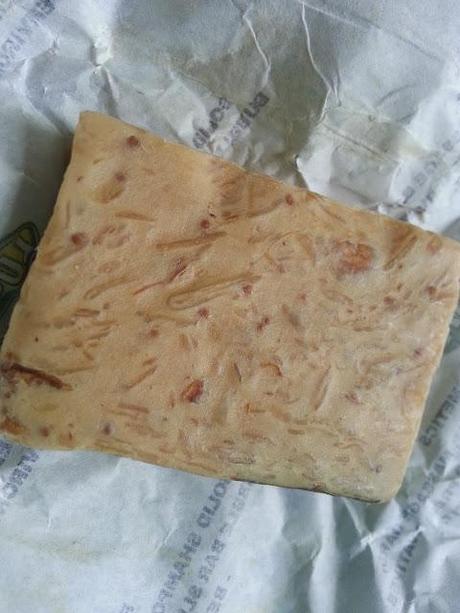 Have you tried this before?? OR Any other Lush soap recommendations??