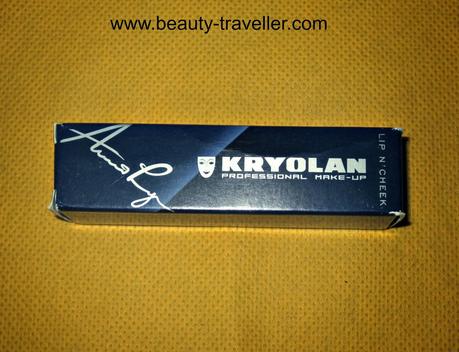 Anything that is 'Orchid' is worth watching this year...all thanks to the Pantone declaring 'Radiant Orchid' to be the color of the year. So amazing is this color and so amazing are the products. Normally I'd have missed a gorgeous shade like this because of the name, but trust me, this is such a beautiful shade and I can't thank Kryolan enough for sending this for reviewing.
Lets have a look at what Lip N Cheek in Orchid is all about......
PACKAGING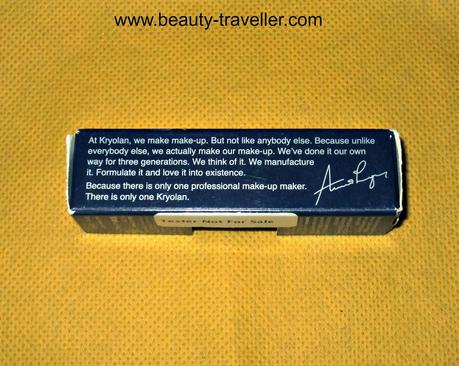 This navy blue box holds a precious little 10 ml tube which is very reminiscent of Kryolan's packaging. It is chic, effortless and unconventional black that makes it interesting. The 10 ml. navy blue tube does have clear areas to gauge the color and quantity of the product. I find tube based products better as they are much more hygienic and can be shared easily.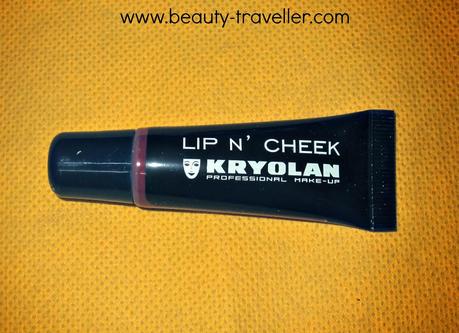 FORMULA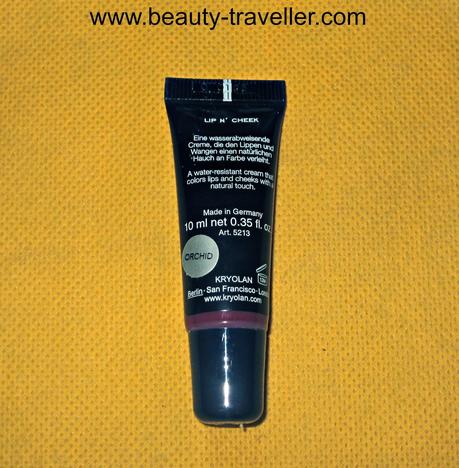 Kryolan calls Lip N Cheek as 'a water resistant cream that colors lips and cheeks with a natural touch.' This blush is the most amazing texture ever. Its a blend of silicones (no aqua here) that glides on skin to create an alluring stain on cheeks and lips and looks and stays perfect for a long time. On cheeks, it goes into a soft color depending on the heaviness of the application and looks the same on bare skin like it would look on wet foundation. It glides smoothly, stains the skin evenly and does not settle in or emphasize pores. It does make the skin look silky and velvety smooth. On lips, it goes on as a perfect stain and a very nice lip base to be used under the lipstick.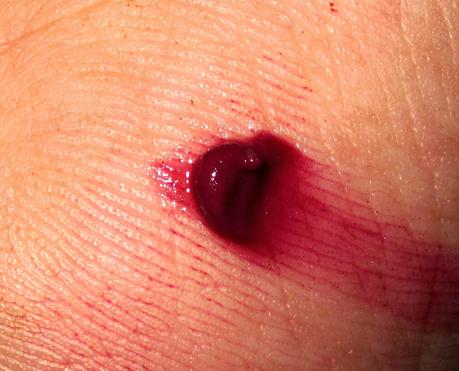 COLOR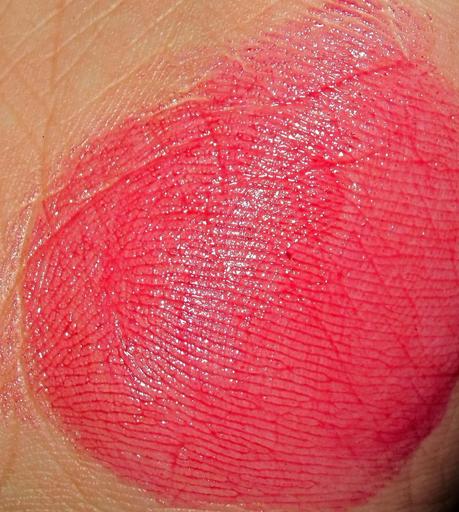 Although the name 'Orchid', it looks more of a beet root/plummy red in the swatches and on cheeks. It does have a tinge of mauve and purple to it. It's a rich and sumptuous color to opt especially for medium to dark skin tones. On cheeks its translates into a lovely stain of mauve pink while on the lips it gets into the 'berry' mode. Of course it is an Orchid inspired color. 
I apply Orchid Lip N Cheek with a natural haired blush brush to diffuse the color on cheeks. For lips, I use a lip brush, apply the stain, line the lips and then apply a lip color to increase its longevity.
PRICE AND AVAILABILITY
Orchid Lip N Cheek is available for 500 INR at all leading Kryolan Stand alone stores. I shall provide the addresses soon.
I have also got a few more Lip N Cheeks to review and I bought them from Crawford Market Kryolan Store. I shall review them soon.
Do let me know what you feel about the products in the comments section!!Till then,
Ciao



Please do not copy any pictures or content of Beauty Traveller without prior permission. Thanks for reading my blog. I don't give 100% on the authenticity of the content here and it is subject to change without prior notice. Please read the disclaimer for any questions. This was a press sample send free of cost to Beauty Traveller. However this is not a paid post and reviews of the author are not affected by the gesture of the PR.Thanks a lot for reading my blog. Do subscribe, follow and support. Thanks.