WISHLIST
Array of recently viewed items in the home screen (maybe of the last 5-10 books accessed). This would be a big help to any reader who is reading more than 1 book at the same time (yes, some of us need palate cleansers). Currently, when you are in the home screen of the KT, you need to scroll through to wherever your book is (read: category). Kind of tedious to find the book again and again. Yes, the KT allows the typical search function (can be accessed on the menu bar) but why do you have to do that when a handy shortlist is already available on the home screen much like in B&N's Nook.
Last page read should be bookmarked especially when you have returned to the home page. The basic Kindle has this feature up but I don't know why they removed it in the KT. I miss being able to go back to the book at exactly the last sentence I've read. When you view options for a book (tap on the book title for at least 1.5 sec for the options menu to load), they should include "last page read", too.
Option to view books as list or as covers. I kind of envy (alright, super envy) Nook's way of displaying their books – in a grid format with the book covers that look so enticing. Would love for the KT (or all of the kindle lines) to have this feature also.
Physical buttons for page-turning. I can't stress enough how much I miss this.
Space/feature for notes-taking (those random stuff that have nothing to do with books being read) + the ability to "doodle" notes using a stylus or by hand (Sony e-reader PRS 600 has this one). Aah. This will be a welcome feature especially to compulsive note-takers like me. It would be even cooler to export outputs as jpegs. What I did to be able to add miscellaneous stuff is to create my own "blank sheet" with an ordered list of numbers and had it converted to mobi format using Calibre (that big hunk of genius). I have yet to perfect it as one sample has the first ten numbers even spaced in one line after the after; however, the next numbers are just right next to each other. Sample number two behaved in another way as all the numbers are lumped together with only a space separating them from each other. I have yet to fathom Calibre's conversion behavior so that might take a while.
Built-in light to be able to read in the dark or in low-light situations. Of course, there are plenty of external reading lights; some you can even just clip-on to your e-reader cover (I have a MightyBright Light myself). Amazon is also selling their own hard covers with patented swing-out light that draws power from the reading device that no batteries are needed. But that one's way too expensive for me right now. So I think any Kindle aficionado who is looking to upgrade his device or a newbie to the ebook reading business would be happy to have a device that allows you to read in bright sunlight (without the glare) and be able to read at night using the device's own capabilities (kindle night light, anyone?). B&N recently came out with the Nook with GlowLight technology and as per the reviews, the GlowLight is a handy dandy feature that will keep any avid reader glued to the page late into the night without bothering their bedmates.
The activation of the social networking feature for those Kindle owners who are not in the US. When you come to the end of a book, you'd be asked to rate it and even share it to your friends. Essentially, it would be like "tweeting" to your followers how much you enjoyed/hated a particular book. However, it didn't work when I tried it. A few google returns after, I found out that this feature is disabled by Amazon when the device is not registered in the US. What the…? Didn't Amazon know that some of the most voracious readers in the world are abroad? And that people often read books based on the recommendations of their friends or colleagues? Hmm. Amazon really needs to put this stuff up as they want to generate as many book sales as possible.
Real page numbers rather than "locations". I cannot for the life of me explain how the locations work to anyone who asks. Frankly, because I don't understand the concept myself. I just say that it's Amazon's algorithm in re-paging the book especially when the font sizes are being adjusted. Yeah, we understand that it would be kind of difficult for Amazon to do that but not entirely impossible. Really. Plus, it would just be cooler to get page numbers as they need no explanations.
Kindle games be made available for those outside the US. I tried downloading some free games for the KT but it said that the software is not available for Asia and the Pacific. Why not? I want answers and possibly those games. After all, readers need to relax once in a while. Hehe
So there you have it, friends. My full review of the Kindle Touch and a bit of comparison there with the basic Kindle. Hope I was able to answer some of the questions you've always wanted to ask about electronic readers in the perspective of a consummate reader. Now the big question would be:
Will I buy a new kindle if the ones on my wishlist would be carried over?
Hmm. I honestly don't know yet. As much as I want to upgrade and get everything I've wished for for an ereader. I doubt if it will be easy for me to get acclimated to a new device. Ziva (my KT, and yup, its name's from that Ziva) has got me hooked because of the sentimental value she carries. And I'm big on being sentimental. Hehe So let's see. Amazon just might surprise me.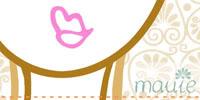 ——————————————-
Images © The Traveling Reader, 2012.