Follow me on  Facebook
After my loved post of Review Ikonic Gel Eyeliner Pencil Tourquise (Read here) her is my review on one more revolutionary product from the same range. This time it is Ikonic Gel Eyeliner Pencil Black Spark.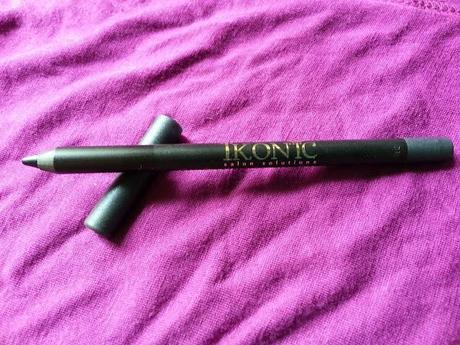 We all use black eyeliner. But this is a black with a twist. It is deep black with sparkles in blue and silver. These sparkles shine so beautiful with the black in background that actually draws a lot of attention. Its a gorgeous shade. 

These sparkles actually make this black a very different and unique color. It apt to get the right dramatic eyes or statement eyes.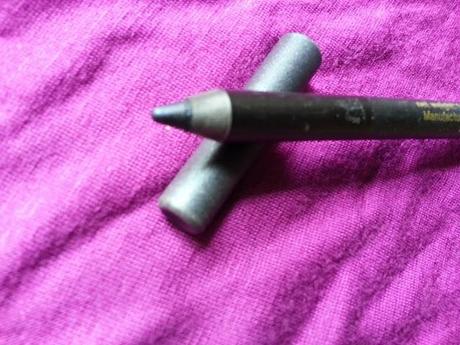 The sparkles are very very fine. They do not fall out out irritate. 
The packaging is convienent as it is black soft plastic body that can be sharpened easily. The cap and rear end has the color of the pencil for easy identification. 
Application of it very very smooth. It glides on the skin like a dream. One can achieve the various eyeliners on the eyes with it. One one thing to keep in mind is that it has to be sharpened everytime for best results and precision. 
The color stays on for more than 10 hours on me. Doesn't budge at all. It can be easily removed with any eye makeup remover.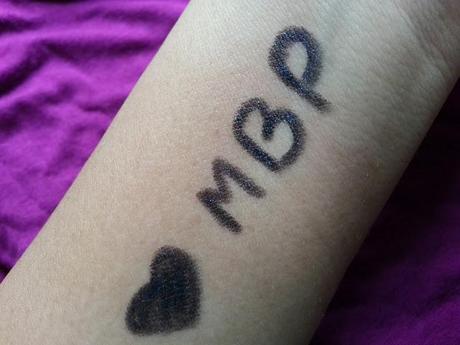 Did you see the sparkle?
What I like:
Color. 

Gel formula. Glides on the skin.

Packaging. Color indicating caps.

Ease of use.

Price
What I don't like:
Overall rating: 5/5

Pigmentation:5/5

Staying power:5/5

Color: 5/5

Formula :5/5

Price: INR 180/- (Believe it or not)
Will I repurchase: Yes in all colors. I have Violet Jewel color too.
Where did I got it from:A friend got it for me from Krylon store in Lokhandwala, Andheri Mumbai
Here is how it looks on me: