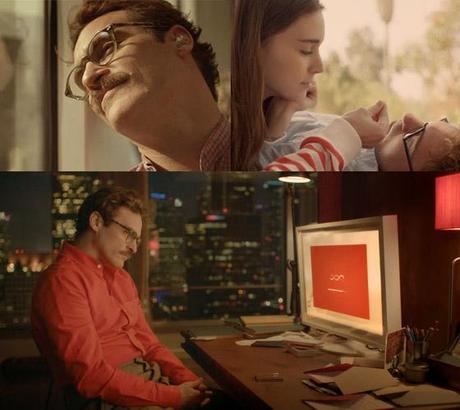 "We are only here briefly. And in this moment I want to allow myself… joy."
When I was in high school, I was one of those kid who spend more time in front of the computer. I retouched photos, I wrote stories, I played games, I listened to music (when Winamp was around). And that's only when I didn't have internet at home. I have a friend who have similar frequency of using a computer. And she said to me, "Computer is like my best friend." That's quite an opinion, but at that moment I find myself agreeing. I can't seem to imagine myself on my regular days without computer. Once I was on my vacation and the 3-day plan turned to be 5 days, I was itching myself, craving to use a computer.
If you look at today's technology craving, we are now not only use computer at home or office. But we use smartphones, gadgets and laptops everywhere. They have become our assistant and somehow our companion in our spare time. They even replace or could interfere actual human communication. So it's very interesting, flourishing and believable when Spike Jonze write a story about a digital love tale in future, about a man who fall in love with an operating system (OS).
A new technology makes a lonely writer, Theodore Twombly (Joaquin Phoenix) have Samantha (Scarlett Johansson) as his new computer operating system. Samantha does not only be a system of his computer, but she also have a personality, which allow them to often talk. They quickly bonded and share things. Theo is on the process of his divorce, but isn't ready to call it final. But soon feel energized with the presence of Samantha in his daily life. With the new personality in OS technology, it's no longer a bizarre thing when a human have a relationship with an OS. Even when Theo and Samantha is happy, they couldn't replace the shortage of their relationship, which is the physical Samantha doesn't have. Theo's ex-wife, Catherine (Rooney Mara) feels concerned with the fact that Theo's dating an OS. When she said that Theo could not handle real relationship, it bugged Theo's mind and makes even awkward Samantha's request to have a surrogate for their sexual activity.  Theo also have a best friend, Amy (Amy Adams) who also deal with a divorce, and have an OS as her new best friend.
Spike Jonze combined a perfect blend of sci-fi and romance through Her. In a futuristic world without silly metal costumes and props, it's a relationship between a human and a technology that eerily could happen. We become very attached to computer, we sleep next to it each night (smartphone and gadgets). Maybe Her satirize our addiction to technology. Thankfully, I was prepared and already enchanted by Jonze's similar romance sci-fi atmosphere with his short film, I'm Here.
Her have an excellent and believable future world, not just through computer and their connections, or how Theo commands his gadget through his voice, but also through the set and architecture. It's very original and refreshing to have a future world that doesn't have to be rigid. Theo always wear warm and reddish color; orange, brown, yellow or red. The whole color of the movie is a bit brownish and dreamy, makes the whole movie far from the coldness and minimalist theme sci-fi used to have. Samantha also can draw and make music. One of the scenes they both sing together, singing The Moon Song. Theo himself works as a writer, for a handwritten letter service which oddly being printed out by a computer printer. His writings are sentimental and moving.
I never see Joaquin as a sentimental guy, but that is Theo. Though maybe it isn't one of the roles that stand out or strong in Phoenix's career but it is new to see him as a sensitive and calm type. One of the guys who likes to be in a relationship, loyal and gives all to his spouse. When he 'met' Samantha, she's a helpful and loyal system, with the chemistry that works with Theo. Their talks have depth and the quotes are honest and memorable. Though Johannsen contributed 'only' her voice (a sexy and pretty voice, I might add), she managed to reflect Samantha as a genuine and loving character. Realistically, like most technology system, it needs to improve and therefore Samantha always improving and developing. It is one of the biggest obstacle of their relationship, aside from her physical.
In some ways, Her can be looked upon as a silly concept story. I mean, a human and a computer system (that was made by men as well), really? That's the magic, and it's one of the x-factor a great movie have. I applauded Spike Jonze for making a 'hideous' concept to be a believable love tale, a touching and pure one, I might add. I'm a little puzzled with the end, since it's a little vague but it doesn't change the whole impression to me. It's one sentimental but progressive romance movie, one of a kind and quite original from many other new films. A great cinematic experience to me. Amy Adams were wonderful addition, and so is the soundtrack.
Movie Score :