Follow me on Facebook here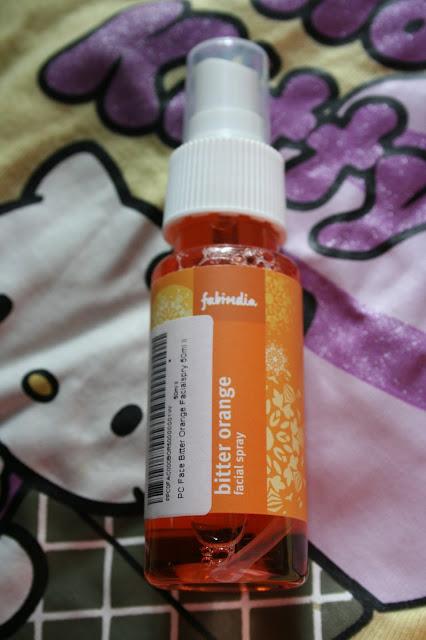 I have always loved FabIndia for the quality ethenic wear they sell. You get the best silk and hand printed cotton kurtas at FabIndia. Look no beyond FabIndia for any of these fab Indian handcrafted stuff. They are the best in their business. There are many you tried to get in competition but simply couldn't beat them. They are more than 75 years old in India that's before Indian independence.
In the past decade they have expanded their business and given the whole desi concept a very meaning full marketing strategy. They have flaunted the Indianness and displayed their pride for Indian commodity. They slowly diversified to other Indian and Organic products like the preserves, pickles, wheat pasta, organic herbs, spices, candied fruits, herbal tea, natural personal care products like moisturisers, facewash etc.  Plus they had the accessories to go with the clothes they sell. Another division sold furniture that is beautiful solid woodwork. I love all their stuff and its a delight to visit their stores.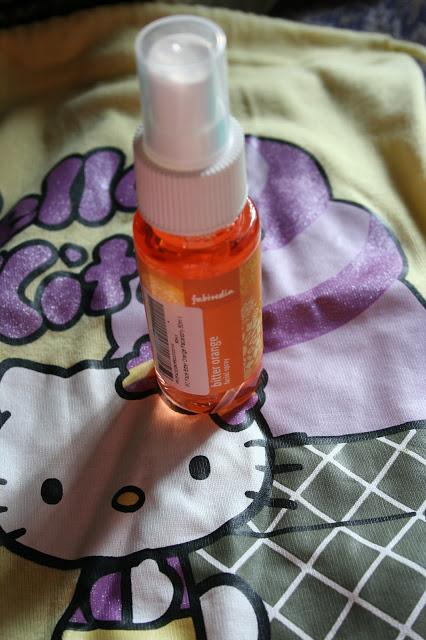 Today I will review FabIndia's Bitter Orange Facial Mist. It's an orange liquid in a small spray bottle. It is supposed to be sprayed on the face to moisten the face and cool it down. It could be used as a toner too and be a part of the CTM routine. FabIndia claims: A cool spray which is made of natural essential oil that instantly rejuvenates and refreshes you.The packaging is cute and travel friendly. It's a small spray bottle just about the size of my palm making it very convenient to travel with.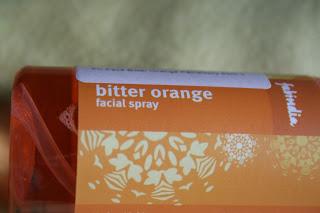 When sprayed on the face it cools the face and hydrates it. It smells ORANGE. So you love the freshness in it. But it tastes extremely bitter. Even a small portion in the mouth can create havoc. This is all natural extract so should not be having any side effect on you. I have heard Orange should be applied on the skin when exposed to sun. Not sure what the effect would be. But that's what I hear. Do you guys have any idea about it? What I like about FabIndia Bitter Orange Facial Mist:
·

  

Fresh orangey mist

·

  

Smells wonderful

·

  

Travel friendly size

·

  

Soothes and hydrates skin

·

  

Can be used as a toner too.
What I don't like about FabIndia Bitter Orange Facial Mist:
·

  

It's not a must have product. It's a good to have product.

·

  

Very bitter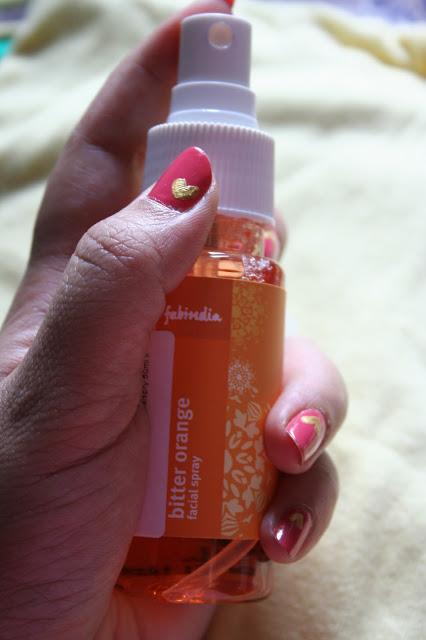 Overall rating: 4/5
Price: INR 125/- 50mlWhere did I get it from: Some FabIndia store. MumbaiWill I buy it again: Don't think so. 
Have you tried it?? What's your take on it?