Shorts are shorts right?
Yeah I used to think that too once upon a time. Then I slipped on a pair of Endura Humvee shorts and it turned my world on its head – Endura really are at the top of their game when it comes to creating MTB clothes, like the Hummvee Gloves for example.
Rugged, practical and comfortable are the first words that spring to mind when you first hit the trail with them on. In comparison to my MoreMile shorts these are in a whole other league… ok they may be three times as expensive, but if you do a lot of riding you'll appreciate the spend.
Endura Hummvee Baggy Shorts Review
There are plenty of pockets with zips and Velcro to keep everything where it should be. I've out keys, phone, wallet, multitools and even gloves in my pockets and they're always there at the end of the ride.
Endura click fast shorts means that you can change out the inner willy-nilly allowing you to choose short, thin, long or ¾ length inners to suit the weather. That's pretty bloody handy if you ask me!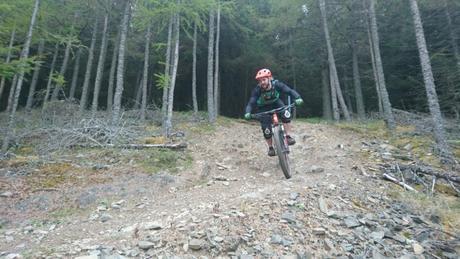 You really can throw on these shorts and completely forget about them, which is why I've never actually got around to taking decent pictures of them – however I wear them so often that they are in pretty much every picture of me riding my bike!
I've had a few hard crashes in these shorts and while they may look scuffed and scraped they are nowhere near torn. I've ripped shorts fully doing much less!
The deep pockets at the back of your legs are great for gel wrappers and the unzippable mesh opening on the side is great for extra ventilation when it's a real scorcher.
Endura have done an amazing job of the lining, which protects everything it needs to in luxurious (relative) comfort no matter how long you ride for – in fact you won't even notice it when you're in the pub afterwards which is an added bonus.
Overall Opinion on the Endura Humvee Shorts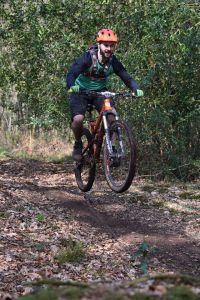 Hard wearing and comfort always wins for me. The pricetag is a bit steep, but if you pick your moment you can get the shorts and a liner for around £45 and they will easily last a year or two of riding.
The sizing can be a bit off, the medium felt tight on me to start with and I normally find a 32 waist to have a lot of room.
If you want something comfortable for all day rides or to smash a bike park in then you really can't go wrong with the Endura Humvee Shorts.