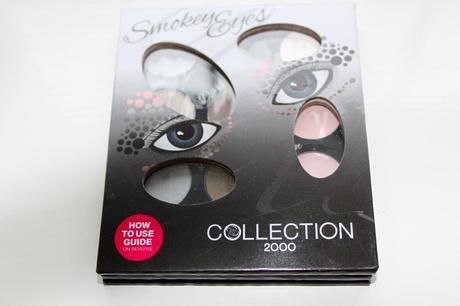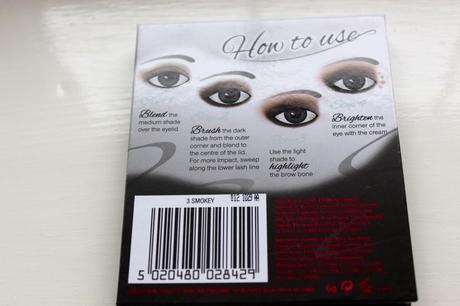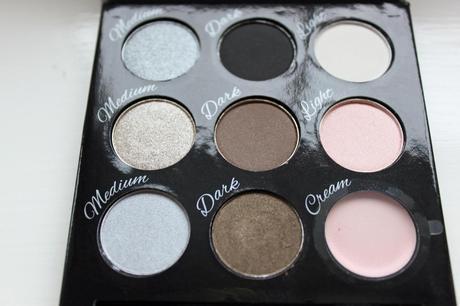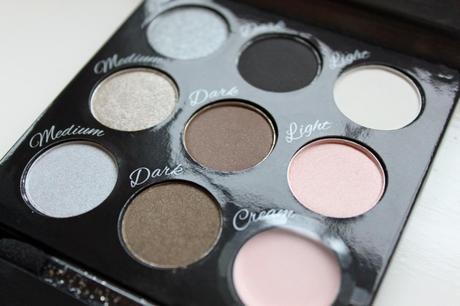 Collection the smokey eye palette - £4.19
I've always loved a smokey eye but without the help of a professional make-up artist I've always struggled to recreate the look. Nine times out of ten I'm unsure of what color range to use, whether they compliment each other, and the placement of each color. Plus the thought of carrying around four different pots of eye shadow in case of touch ups or wanting to take my look from day to night always put me off. So when I stumbled upon this smokey eye palette on one of my many visits to Boots I was very curious.
The palette contains three medium shades, three dark shades, two light shades, one cream to use as a highlighter, and a dual end applicator which isn't really worth mentioning. The color pay off of each shade is very good and can be built up to create a more intense or noticeable color depending on what shade you are using. The shadows aren't chalky at all, though I did get some fall out when applying, but I just place a tissue under my eye while applying to solve this. The lasting power is really quite good for a 'drug store' palette, though I must admit I did experience some creasing after a couple of hours and towards the end of the day the colours start to merge together which then requires a touch up.
The packaging isn't really to my taste and looks as though it's aimed towards a younger audience, however what I do love about the packaging is that on the back is a 4 step guide on how to create the perfect smokey eye even telling you what shades to use and where to highlight with the cream, which is perfect for people like me, who make-up techniques don't come naturally to, and it fits perfectly into my make-up bag too!
This palette gives me everything I need to create the perfect smokey eye, 8 mixable shades, a highlighter, and my very own make-up artist to guide me along the way, and all for under a fiver. What more could you ask for?
Are you a natural at creating a smokey eye? What are your tips and tricks? I'd love to know!
- TWITTER - FACEBOOK - TUMBLR - BLOGLOVIN' - LOOKBOOK - HELLO COTTON -
"believe in yourself"