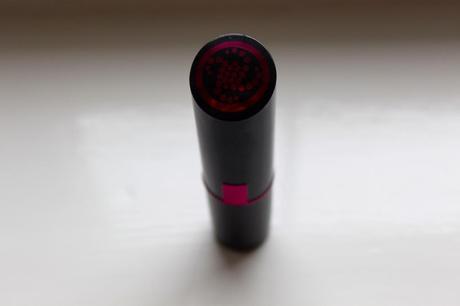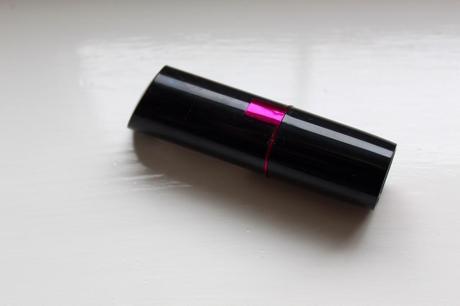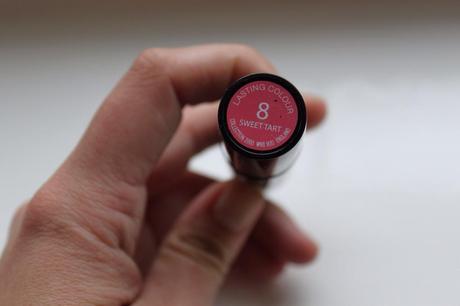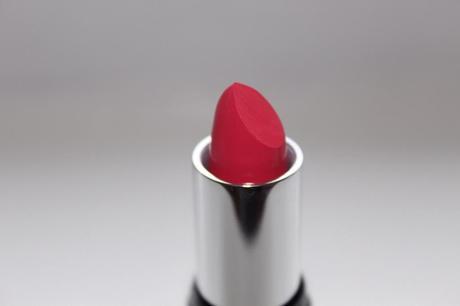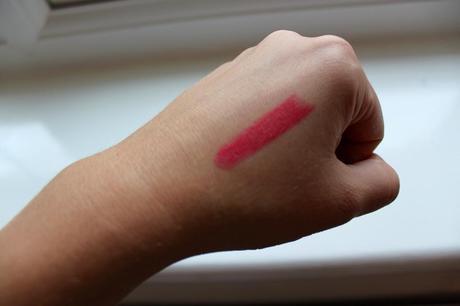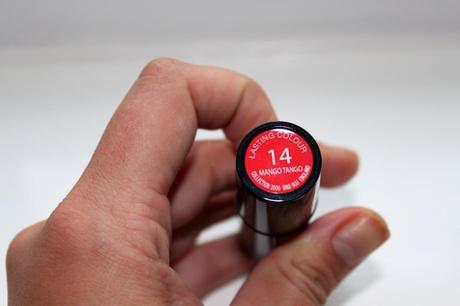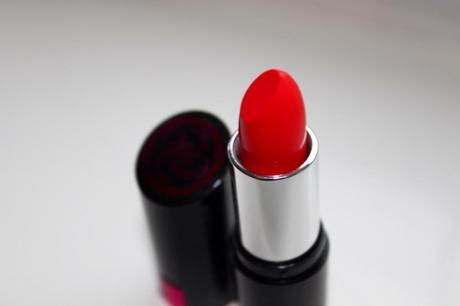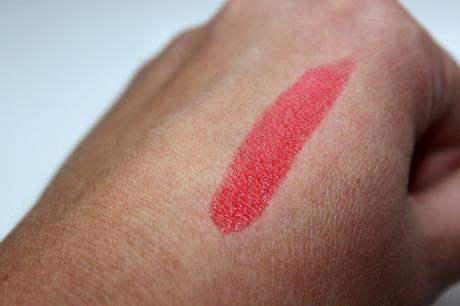 Collection lasting color lipstick in mango tango & sweet tart - £2.99 
While still on the hunt for a descent lipstick without the hefty price tag, I trawled the aisles of Boots when the Collection stand and it's £2.99 lipsticks made me stop and take a closer look. I swatched a few of the different lipsticks on the back of my hand and settled on the lasting color range, which is made up of 11 bright shades to suit all skin tones. After umming-and-ahhing over what colours to choose, I choose two colours that I feel are missing from my lipstick collection.
Mango tango is a vibrant orange with a slight pink undertone and sweet tart is a bright peachy pink. As both colours are pretty bold I thought the color pay off wouldn't be as good as it looks in the bullet, so I was completely shocked when both colours reach full opaqueness in one or two swipes across the lips. The consistency of the lipsticks is quiet thick and creamy, and feels really moisturising and soft on the lips. Though I would recommend to prep your lips with some gentle buffing and balm as the boldness picks up any imperfections you may have. The lasting power is amazing, the color really locks into the lips, and doesn't wear off easily. I probably reapply around three times in a day, and I'm a excessive smoker and copious coffee drinker! Unlike most drug store lipsticks, they don't have any scent to them, but they do have a slight taste, but that does wear off pretty quickly after application. In a nutshell, I totally recommend these lipsticks and I can't wait to get my hands on 'queen of hearts'!
Have you tried any Collection lasting color lipsticks? What's your favorite shade? What highstreet lipsticks would you recommend? I'd love to know!
- TWITTER - FACEBOOK - TUMBLR - BLOGLOVIN' - LOOKBOOK - HELLO COTTON -
"believe in yourself"