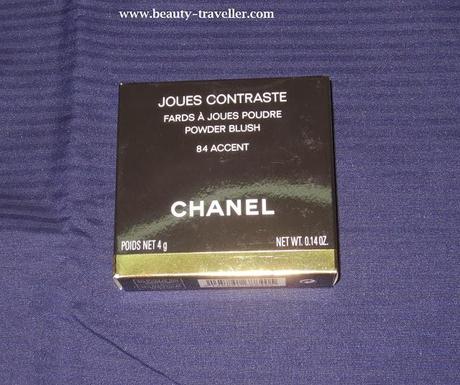 What a great time of the year to begin with such a fabulous product! Not that I got this product late, but in the late Decembers and slowly after all the editing it made its way on the blog. I could rate Accent blush as one of the most beautiful blushers of the year and you would want to know why? This is color chameleon blush and it really changes the way it looks like when built up or when applied on different skin tones.
So lets see how beautiful this blush is going to be............................
Chanel describes Accent as 'Luminous Pink Beige'. But I think this blush has more to it. I call it a 'Khichdi' of all colors.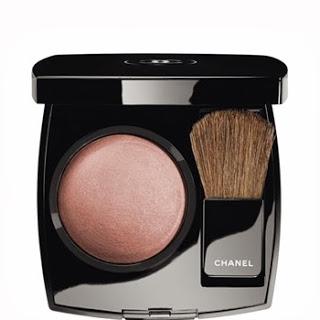 PACKAGING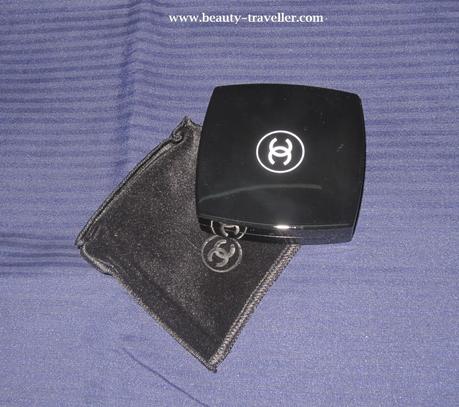 I wish this blush was packaged beautifully just to celebrate the holidays. But I think the beauty of the product speaks more for itself unlike brands like Lancome and MAC who come out with under performing dirty quality products with a fantastic and mesmerizing packaging. The glossy black case is reminiscent of the typical Joues Contraste blushes and it looks so classy. 
FORMULA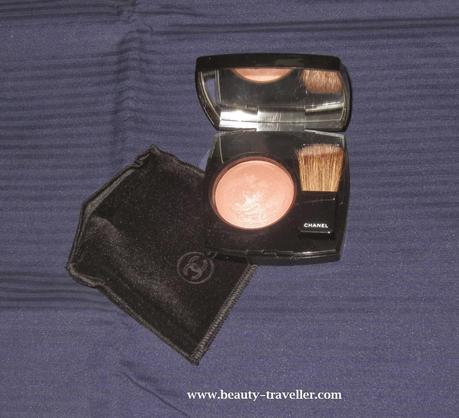 Accent is a beautiful shimmery baked blush which looks like satin on the skin. The pearlised pigments give a wonderful glow and this could also work as a highlight if dusted with a fan brush. This blush is very soft and the product is finely milled and baked and the brush tends to pick up a bit more of powder than required. 
INGREDIENTS


COLOR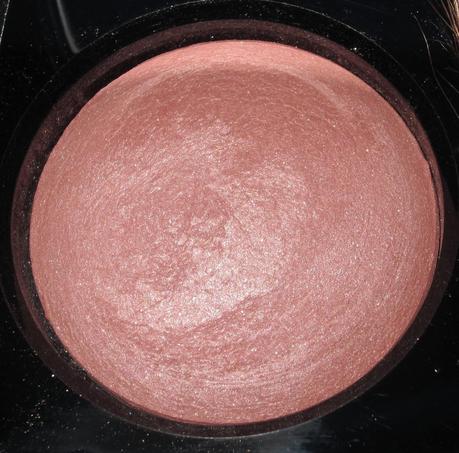 Chanel describes the color as luminous pink beige. I think this has more character and color to it. I see nuances of Orchid, Peach, Mauve and Rose tones amidst the pink and beige. On my medium neutral toned skin this blush looks like a luminous flattering rose beige color with a mauve tinge. It looks very different and customized on different people and different skin colors. The pearl is golden and silver as well which imparts a beautiful radiant glow that one can only experience than talking about. Btw I use a Shiseido blush brush to apply the blush.
For a light dusting on the cheeks to create an ethereal glow, I used a Benefit Fan brush and it looks perfect. The color is a bit too dark and beige when compared with Clinique's Fresh Bloom All Over Color in Peony blend (reviewing soon).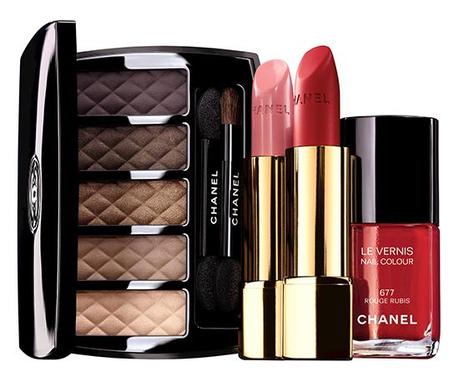 PRICE AND AVAILABILITY
It was a limited edition for Holiday 2013. I bought mine from the Chanel Palladium Store for 2650 INR. This blush is something one should grab their hands on as this is a perfect all occasion blush and has nuances of so many colors that it would flatter all skin colors.
Hope you liked this quick review. Do let me know in the comments.
Till then,
Ciao


Please do not copy any pictures or content of Beauty Traveller without prior permission. Thanks for reading my blog. I don't give 100% on the authenticity of the content here and it is subject to change without prior notice. Please read the disclaimer for any questions.Thanks a lot for reading my blog. Do subscribe, follow and support. Thanks.