This is officially going to be my first review of anything – service or product – just because I felt that I had to write about my experience.
I am definitely going back to Beijing Foot Spa. The husband and I were sipping our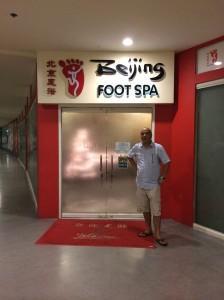 coffees at the newly opened Starbucks in Capitol Commons yesterday when he asked if we could get a foot spa somewhere in the vicinity. I immediately looked up ones that are good (and open) and Beijing Foot Spa was on top of the list with good reviews. The place is only about 5 kilometers away at Frontera Drive, in front of Tiendesitas, and since there was no traffic, we decided to give it a go. I had called ahead to reserve two slots in case the place was full (which didn't seem to be when we arrived).
We weren't sure really sure of the exact location except that it's at the third floor of the Silver City, so we went to the far end of the building where the parking space was and then just walked back. We should have entered the building through the main entrance, instead we walked past Gerry's Grille and up the stairs before Starbucks per the guard's instructions.
The place was situated in a pretty spacious but empty floor. The big double door in red had a large sign that read Beijing Foot Spa. The interior was decorated in true Oriental fashion, and even the private room names are in Chinese.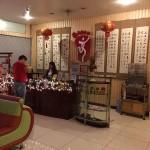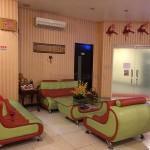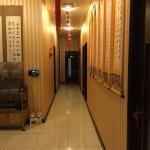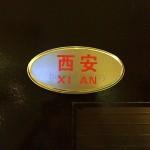 We waited for a couple of minutes and were led to our own room with two arm chairs. What took us by surprise were the small tv screens attached to each chair. The only problem is that there was only one working channel, and it showed a movie that we had decided to watch on our own later. Also, the room we were in was actually part of a larger room with only a partition in the middle, and we could hear the customer on the other side. The AC was also on that side so it was a bit warm where we were at. Still, the chairs were comfortable and they opened the partition a bit to let some of the cold in. My chair was facing the door that had a vertical glass on it so the outside light came through, so I used my tv to shield me from the glare.
We were served our choice from the iced tea, hot tea and coffee, and the therapists came in several minutes after. I think they were finishing up from their earlier massages. They started by soaking our feet in warm water which was nothing new, and a head and arm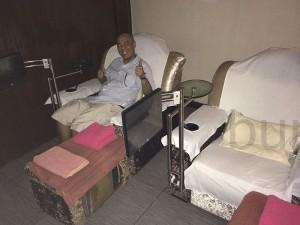 massage which were just okay and lasted only a couple of minutes. We were covered with long towels that looked almost like blankets to me. They took our feet off the tubs, dried and wrapped them in towels, and left the room again to put away the water. Upon returning, they started the foot massage from the calves down to the feet, using some sort of massage cream that smelled like coconut. It was probably just my therapist, but I'd much prefer the ones we'd get when my sister and I are in HongKong where the pressure is consistently hard. I did flinch once or twice though when she was kneading the arch of my feet. I could tell the husband was already asleep at that point.
The foot massage went on for about 30 minutes after which they wrapped our feet again and left the room, only to return with what looked like hammers and warm pillows for our backs. The husband said the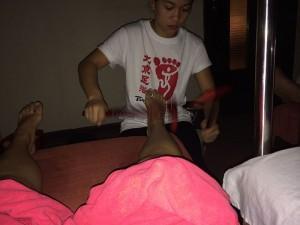 hammers had rubber ends but I couldn't make it out in the dark. What I can remember is how good it felt when they started to pound the side of my legs and the balls of my feet with those wonder mallets. I had read from an online review that they were painful, but I did not feel any pain at all. My therapist said they promote blood circulation. They left the room again after several minutes and proceeded to rub our calves and feet with hot towels upon their return. We were then asked to move to the ottoman and face the other way so that they give us a quick back massage which wasn't so bad. There was a foot reflexology chart on the wall which was very enlightening as it charted the different organs that each point corresponds to.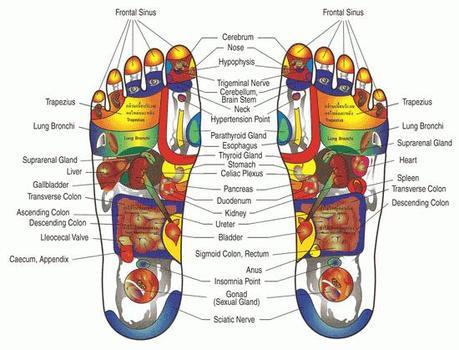 Source:
http://soothingcomfort.massagetherapy.com/
We emerged from our room feeling relaxed and happy. The service went on for about an hour and the fee was P 500. If you prefer their resident Chinese therapist, you may ask to set an appointment (although he wasn't around at the time).
I wouldn't really call all that a spa treatment so don't expect too much from the establishment's name. If you want an almost authentic foot massage and are ready to experience some pain (at the start, at least), come to Beijing Foot Spa. The husband and I are already planning a visit next month.
Beijing Foot Spa
(They have 5 branches but the one we went to was in Pasig)
http://www.beijingfootspa.com.ph/

L3 SILVER CITY, Frontera
Verde, Barangay Ugong
Pasig City, Metro Manila Philippines
Phone: +63 (2) 7061678