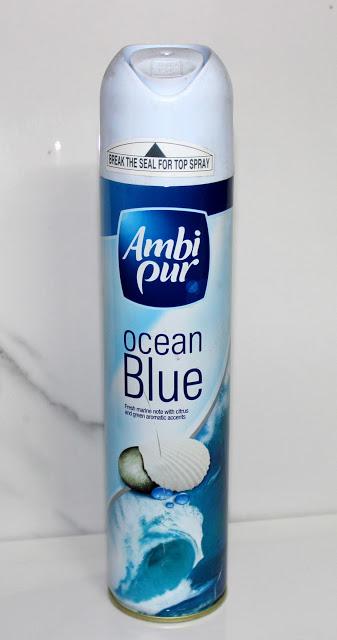 Ambi Pur is an international brand from Spain.
CLAIMS
Ambi Pur Air Effects is more than just a room freshener. With 4x odour fighting ingredients, the unique propellant system dispenses fragrance in a natural mist form that actually eliminates malodorous and replaces it with a natural, subtle fragrance. Ambi Pur is an international air freshener brand from Spain. The product produces non-allergen scents and neutralizes unpleasant odour.
PRICE
INR120 for 300ml

INGREDIENTS
LPG, Solvent, Fragrance
Ambi Pur Air Freshener in Ocean Blue has refreshing scent of freshly cut grasses, slightly floral and citrus. I like this kind of scent for my home. The only drawback is that it doesn't last for long. I always spray air fresheners in air and on curtains so they last long. The scent lasts for 30 minutes or so, however it removes the pungent smell (onion, garlic, some foul odor) in air for longer than that.
It can be used anywhere you want because it doesn't make you sneeze or cause headache. I prefer not to use in kitchen though due to obvious reasons. You can use it in your car but don't keep it in there because it contains LPG and it may burst due to heat. Do NOT keep it anywhere where atmosphere might heat up due to any reason.
I would like to try other variants of this range to see if they last for longer than this one does. But I'd purchase only if I like the fragrance.
I bought mine in Reliance Fresh.

SUMMARY
- Pleasant fragrance.
- Stays only for 30 minutes or so.
- Suppresses foul odor of any kind.
- Do NOT store in car or any place that might heat up.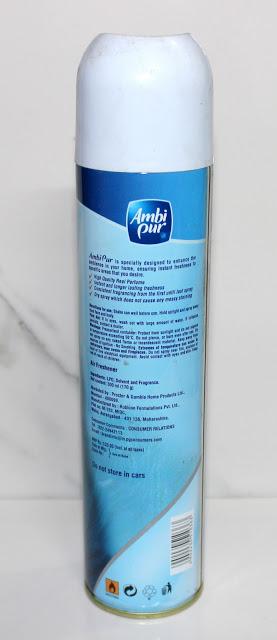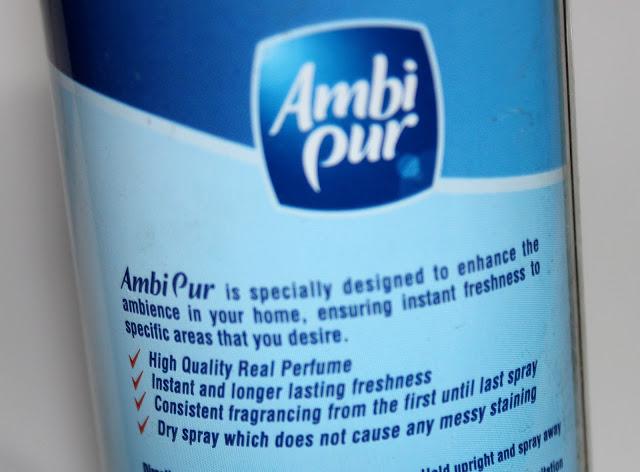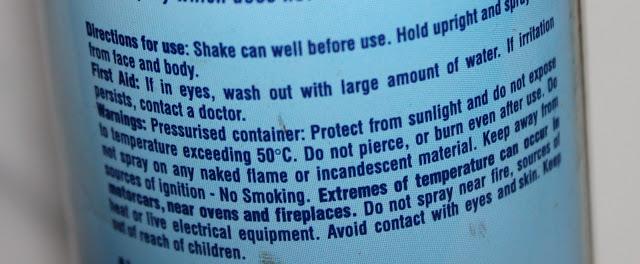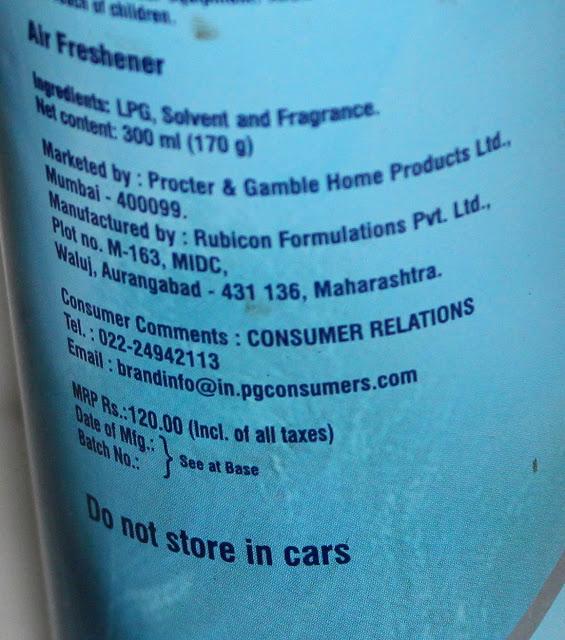 A Note to the Brand
Please improve the staying power of these fresheners, say, for a couple of hours. But keep up making subtle scents like Ocean Blue. I really love it.

What do you think of AmbiPur products? Any favorites?