An effective way to make an old bathroom feel new again is by incorporating a tile design. Tile is smooth and reflective and makes interior spaces feel clean and fresh. Perfect for a bathroom. It is easy to maintain once installed and can last a very long time. There are options for a bathroom remodel of every budget. Whether you have a low budget or high budget, there are plenty of tile designs and ideas to choose from. Check out the article in the link below to see some great pictures of tile ideas.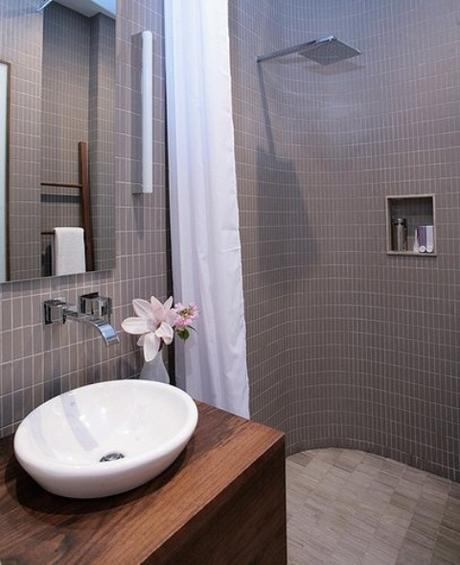 Bathroom tile is a great opportunity to flex those creative muscles and try to come up with unique designs that reflect your individual taste. There is a seemingly endless amount of patterns, colors, and shapes that can be mixed and matched to create beautiful and one of a kind designs. Whether your preference leans towards traditional or modern, rustic or shabby chic, antique or contemporary, you will find plenty of attractive options to choose from. This is why it is important to research different designs and styles to find the one that is right for you.
If budget is not a restriction, tile is a great way to make a bathroom feel luxurious. Incorporating designs into the floor and ceiling adds plenty of personality and visual flair. This is perfect for creating visual contrast or complimenting other design elements. Fully tiled bathrooms are much easier to clean and maintain in the long term because they reduce the risk of moisture seeping into the walls, floors, and ceiling.
It is important to keep the grout clean of course as we all know that mold can grow between tiles, but just simple maintenance will prevent that from happening. Check out our previous post to learn about non-toxic methods for removing mold and mildew.