Can't believe its been over a week we celebrated Diwali. For all those you are new to this, DIWALI is the " Festival of Lights" and is the biggest Hindu festival. It commemorates the beginning of a new financial year, of wealth and abundance and symbolizes the spiritual victory of " l ight over darkness, good over evil and knowledge over ignorance ". The celebrations usually last five days and each day people wear their finest clothes, illuminate the interior and exterior of their homes with diyas and rangoli, perform (Lakshmi puja) - worship idols of Lakshmi, the goddess of prosperity and wealth, light fireworks, and partake in family feasts, where mithai (sweets) and gifts are shared.
While this year, Diwali was far from all the over-the-top celebrations, one thing that remain unchanged was the tradition of wearing new clothes and Umrao Boutique surpassed all the expectations in that department.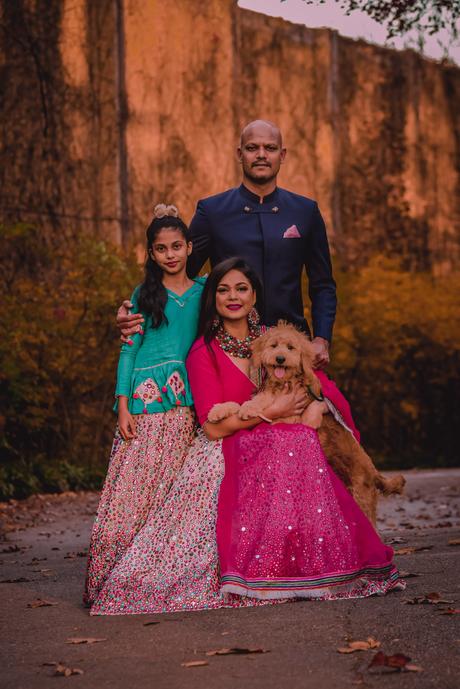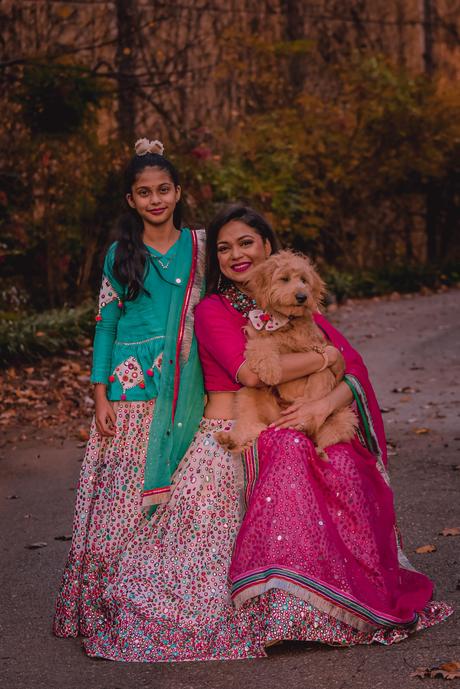 A little about UMRAO BOUTIQUE
Based in the city of Patiala, Punjab India, UMRAO BOUTIQUE is a woman owned boutique. They have an in-house tailoring service and work closely with local artisans and weavers for all the exquisite embroidery. The mirror work that you see on my daughter's and my LEHNGA ( SKIRT ) was done locally by hand and is so-so pretty!
When Sukhpreet and Gagan, the awesome ladies behind the brand, reached out to me back in October- I wasn't sure if they'd be able to deliver our outfits in time for Diwali. With all the designing, embroidery, fabric dyeing, stitching, and International shipping delays- I was skeptical this was going to arrive in time. But, not only did the ladies make it happen, the quality, the construction, the packaging, the delivery, everything was impeccable and beyond wow. It just left me in awe of this beautiful set that they made for my daughter and I and the collar bow they designed for Maze.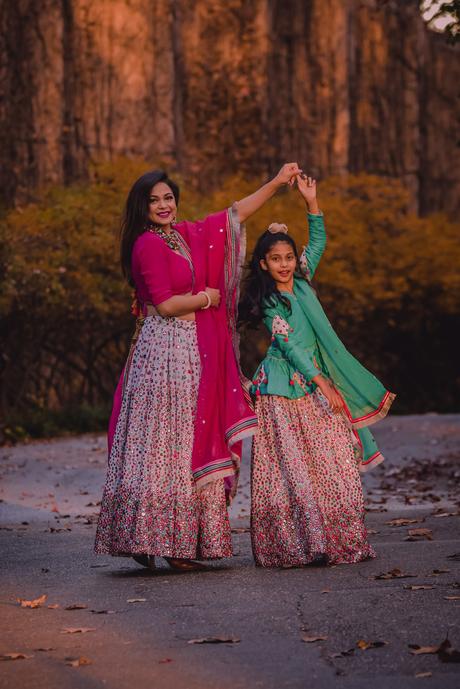 How to order with UMRAO BOUTIQUE
Umrao Boutique takes pride in their virtual measurement and ordering system for International clients. They have an online system where both parties ( owner and customer ) come together and measurements are taken live. This ensures little or no error in measurements which is very crucial when it comes to International clients. You can reach out to them on their Instagram to place orders for Indian and fusion outfits. They ship worldwide.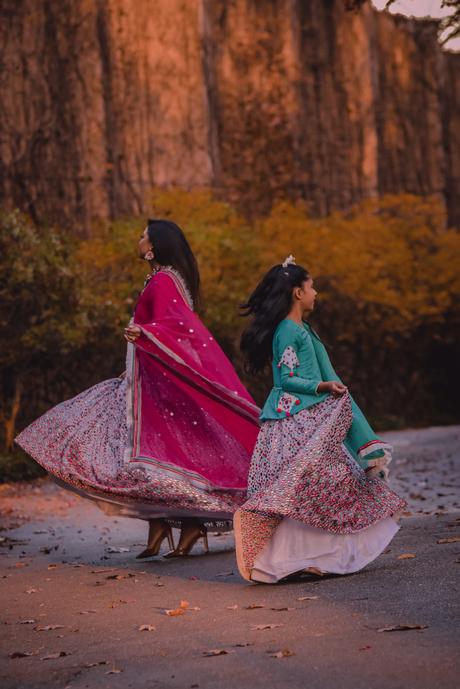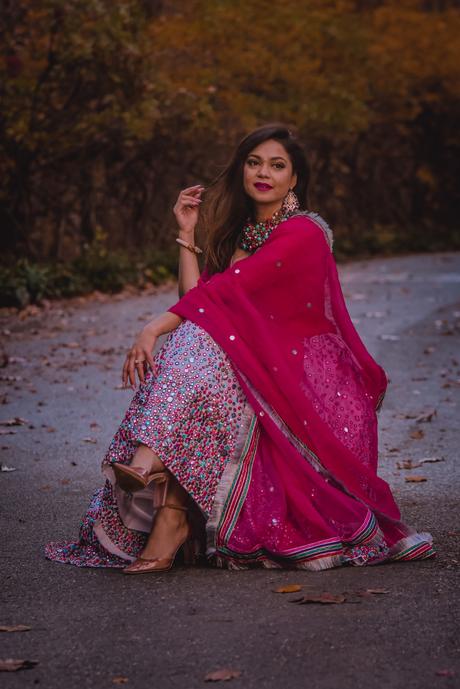 Congratulations to Maureen of Little Miss Casual, she is the featured blogger of the week.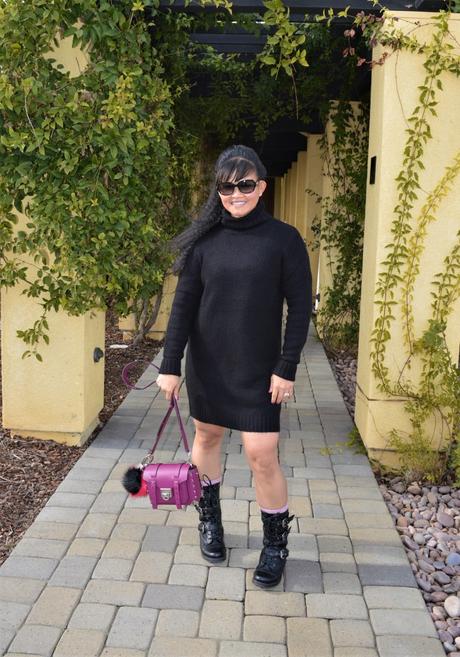 Now it is your turn to share your favorite festive looks.