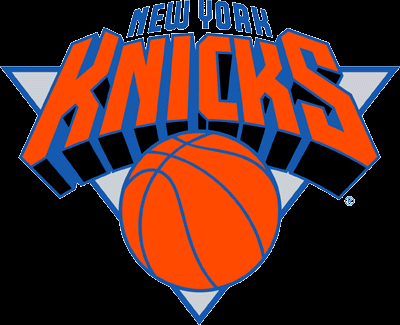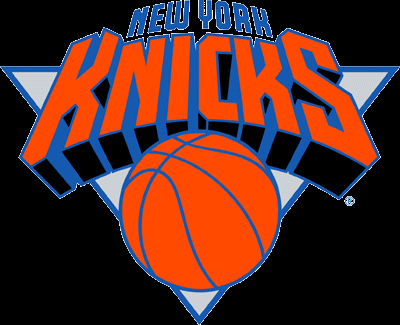 I might be the new fish in the yard, but I was born and bred a New York Knicks fan. It's in my blood. I was born in 1973 and if you are a real New York Knicks fan you know that's the last time we held what was then the Walter A. Brown Championship Trophy. The Larry O'Brien Trophy era has been a sad one for New York Knicks fans, minus a few years of the Ewing era which never worked out for us as a fan base.
Do you remember the 1999 NBA Finals? I sure do. The San Antonio Spurs chewed us up and spit us out 4 games to 1 and Tim Duncan as the MVP. Ewing was already at the tail end of his career, injured, and surrounded by a group including Larry Johnson, Latrell Sprewell, and Allan Houston. The Spurs? Robinson, Duncan, Sean Elliott, and Avery Johnson all took part in eating a slice of New York Knicks pie. But that is long buried in the hearts of New York Knicks fans. We have new management, new coaching, and a new direction. 2013? Is looking up.
Fast Forward 2013 – The All-Star break is just days away and the Knicks are in 2nd place in the Eastern Conference and knocking on Miami's door with an emphatic thump. The loss of Jeremy Lin has gone virtually unnoticed and the team is just starting to get players like Amar'e Stoudemire and Iman Shumpert back on the court for some minutes to start getting into game shape. Carmelo Anthony is in dominant form, Raymond Felton delivering the goods night in and out minus a short injury, J.R. Smith becoming the go-to guy and delivering when it's on the line.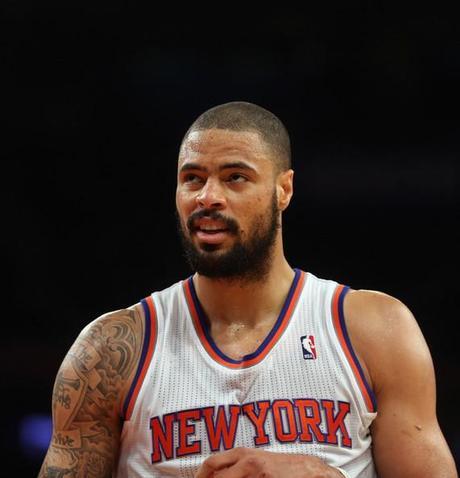 There is one New York Knicks player that deserves separate recognition this season for many reasons. Tyson Chandler . This was the biggest pickup the New York Knicks as a team have made in the past 30 years. Scorers come and go, they're not as valuable of a commodity as a true Center. Tyson Chandler has done 2 things remarkably since becoming a New York Knick and as a fan I pray to the NYC Basketball Gods aka Walt "Clyde" Frazier that we are lucky enough to keep Tyson here in New York for the rest of his outstanding career.
1. The NBA is filled with selfish cats who have unfortunately grown up in a me-first environment. Tyson Chandler stands tall above that perception and brings the team together in all aspects. Both offensively and defensively. He also brings the fan base together around him and the team with his strong but inviting demeanor.
2. Defense. Tyson Chandler is a defensive juggernaut making any team think twice before entering into his space. He improves the entire team defensively with his hustle and loyalty to what Coach Mike Woodson is putting in place for the team and it's proving itself on the court.
While I did mention that scorers come and go, the scorers on the New York Knicks are playing their poker hands all-in this season. According to the NBA they are the #8 team in Scoring, 5th in points differential at +5.17, and their laser guided 3-pointers at 38% and #2 in the league. Carmelo Anthony has been the dominant force he needs to be to keep the team going strong. Jason Kidd has provided the veteran leadership the teams needs, especially after his offseason woes . The onslaught of pressure they can put on a team is amazing, especially when a bench played like Steve "Novocain" Novak starts sinking 3-pointers. When playoff time comes their bench is going to be a vital element to their success. Standout rookie Chris Copeland has also proven that he's learning the NBA game from the vets around him and making the best of every night he gets an opportunity to show his wares.
The All-Star break is just about here and the New York Knicks are relevant in all conversations basketball. It's been a long road for many of us fans, but the next New York Knicks era has only just begun. I hope you're ready for the ride.
Google+