Valentino's approach to jewelry for the spring and summer of 2014 comes off as calm, collected, and sophisticated, much unlike the loud and heavy offerings of Fenton.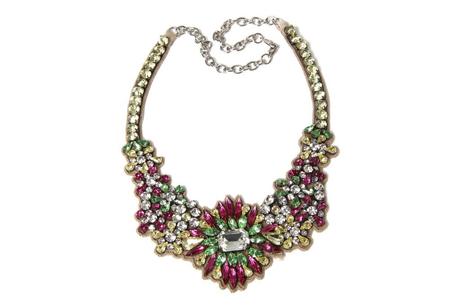 via WWD
Focusing on a palette of natural greens and vibrant reds that quietly mix with the gold of the chains found in many of their pieces, Valentino appears to be focusing on the use of sweeping curves and chunky, curvaceous geometry that is certain to mix well with the general truth of the female form.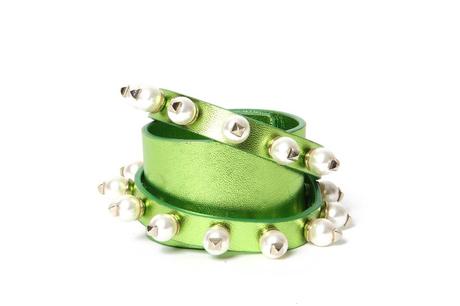 via WWD
Valentino's focus is, first and foremost, the gemstones, if any are present. They are given front stage with various kinds of cut mixed together to make their pieces look like the innards of some sort of prismatic geode.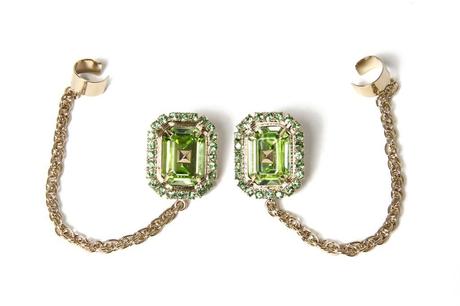 via WWD
When not using gemstones, the designer's imagination goes much deeper into the realm of geometry. It is only when the gemstones are removed that sharp edges are introduced, likely to make up for the lack of similar vertices brought about by the lack of faceted gems. Other pieces are simply an exploration of curves, such as a particularly lovely ring made of interlocked heart shapes made of gold.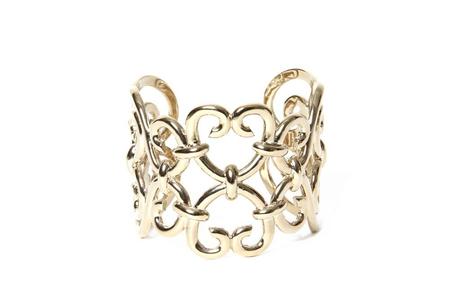 via WWD