No one has ever accused Lanvin of having a lackluster showing filled with dull clothes and plain styles. Resort continues the extravagant pattern of the design house with its glamorous gowns with sexy slits, dramatic ruffles with no fabric spared, and brilliant colors with caffeinated prints. The jewelry had to work hard to keep up, and it certainly did. Over sized pieces with an edgy appeal kept pace with the opulence. Here are a few of the majestic pieces.
Medallions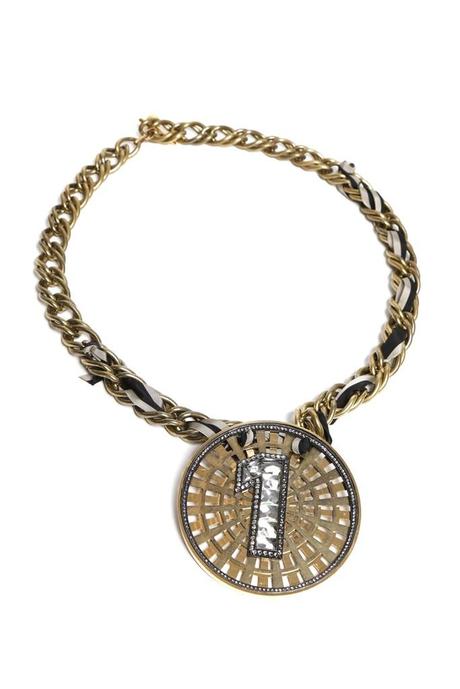 If the theme was opulence, these long, draping chains with their bedazzled medallions definitely fit the bill. You can see from the crystal-encrusted coins that only the truly confident can pull off this look. Inspired, presumably, by the audacious accessories worn by rappers and hip-hop artists, these necklaces brook no disrespect. Chunky chains wrapped with ever increasing layers of beading add additional emphasis. These are best paired with simple clothes, but the style is solely in your hands.
Pendants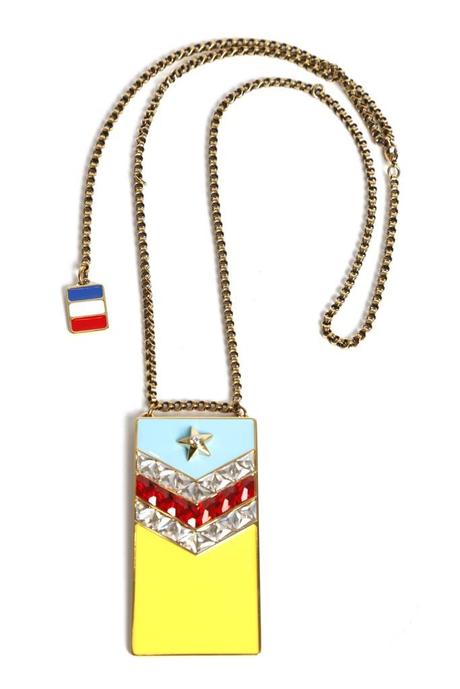 Another oversized offering, the pendant necklaces are modern, almost tribal, and undeniably colorful. Ever so slightly more demure than the medallions, these rectilinear tabs attach to thinner chains, which in this case are unadorned, and they feature only a few sequins and jewels. The bold baby blue, lemon yellow and scarlet red go beyond basic primary tones with the help of some well-placed charming embellishments, like the silver star at the top.
Chokers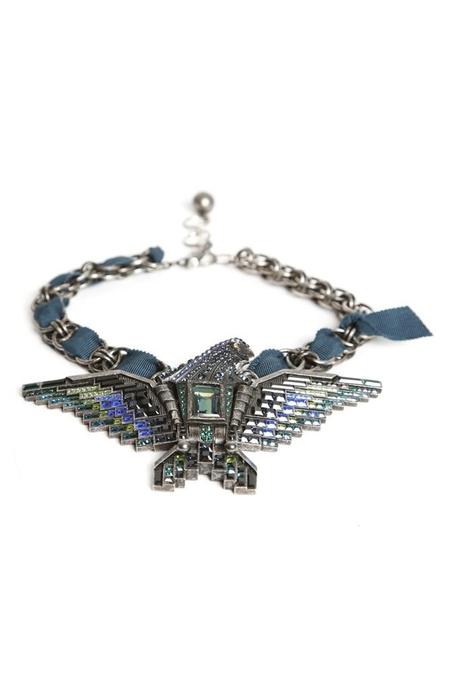 Beribboned and ornately designed, the chokers are a combination of heavy metal and delicate design. One features a bird-like shape fashioned out of boxy metal pieces forged together and decorated with sparkling crystals. The wings and tail feathers appear pixelated, while the chunky chain is lightened up with a grosgrain navy ribbon woven through the links. It's oddly medieval looking, and adds a substantial feeling to the collection.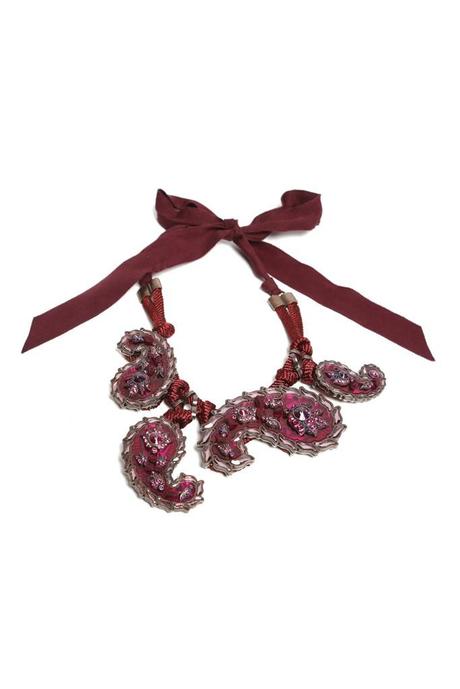 Though the Alber Elbaz led Lanvin collection didn't break new ground beyond its previous seasonal showing, but it did adapt it perfectly for an extravagant holiday escape aboard a glittering massive yacht trailing along the French Riviera. It's gloriously dramatic, and you know you wouldn't want it any other way.