Call it kaftan, cover-up, kimono, or a tune dress- this one piece resort wear is a sartorial wonder. It is easy-peasy, comfortable, effortless, and timeless.Wear it to the beach, by the pool or just as lounge wear- styling options are endless. I've always had a soft corner for these. It is this affinity that has ended up in a Resort Wear collection in my closet. I have about 10-15 of these, each a different style.
I didn't get any last year, so I had to catch up this year. I bought not one, not two, but four kaftans earlier this month. I was so excited about these four pieces that I had to do a blog post. One that would be my ode to resort style looks, more like my very own KAFTAN RHAPSODY.
Below are all the four pieces and how I styled each piece. Most of these are sold out but I tried my best to link similar pieces and accessories.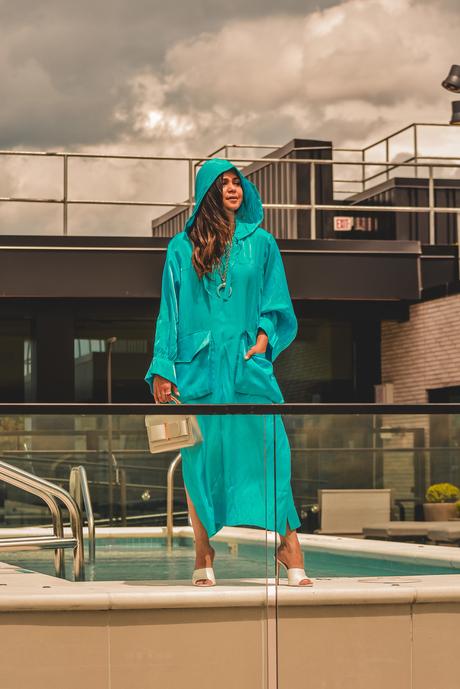 The lime green one is my personal favorite. I love the lightweight jacquard fabric and the length is perfect on my taller frame.

This blue one is more like a rain poncho. It was a bit of a dare at my end to style a piece like that but it was the color that had me.

Simple cut, baggy sleeves, and a fun floral print, this third one is all of it. The print screams summer and I would wear it just running around town.

Last but not the least, another classic kaftan cut- this blush pink one. It is basically two rectangular pieces of fabric sewn together and cut by the neck. It has a belt to give it some shape. I love how easy and effortless this one is.

Swipe left to shop my kaftan picks