The work of designer Eddie Borgo features simple geometry and well-blended colors. Vibrant gold and silver shine through in each of this designer's bracelets, but the true show stealer is the Eddie Borgo approach to gemstones. Easily the focal point in each piece showcased at Resort 2014, this designer's bracelets either feature long, regimented lines of sparkling stone or rounded bundles of the stuff in a configuration that is reminiscent of the nerve bundles that will be firing overtime when presented to the woman you love.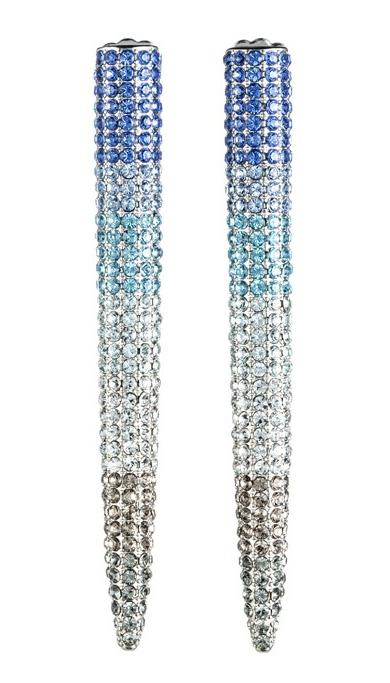 One of the specialties of Eddie Borgo jewelry is that of the color gradient. The regimented lines of stone are regimented because it is not their positioning that is important, but rather the slow color change that occurs from row to row. This focus on color combined with simple, elegant design means that color coordination is really all that is necessary to fit one of this designer's bracelets into your wardrobe.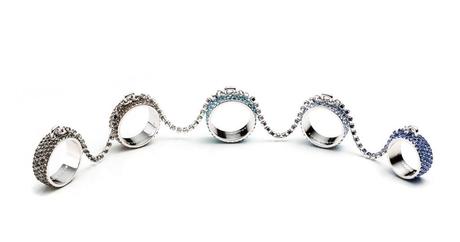 via WWD
Eddie's special;ty with this collection is in bedazzled badassery. See spikes in pave crystal, chunky, square linked bracelets, fabulous and jagged stacked rings. A set of knuckle rings covered in candy colored crystals is a study in irony, while the notion of a fringe drop earring gets turned on its head thanks to some ear cuffs. It's classic, irreverant Eddie.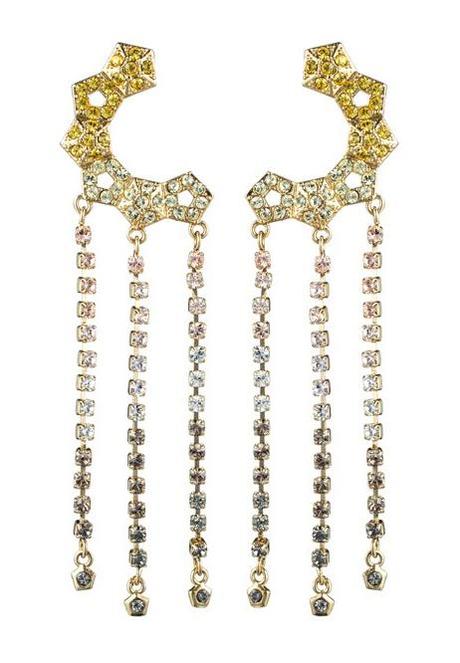 Eddie Borgo Fringed Ear Cuffs