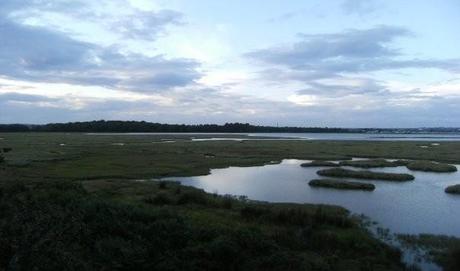 Residential Volunteering: A Mini-Adventure With a Purpose
We love to highlight travel and adventure in the far flung corners of the Earth, but it is also important to highlight exciting adventure opportunities close to home. We recently spoke to Rachel Bates, a UK based ecologist about volunteering close to home and the amazing experiences that can offer. Take it away Rachel!
I work in different areas of the UK over the summer months, so I always take the opportunity to explore the surrounding areas. One of the best memories I have as a fledging adventurer are from when I had just finished college. I had very little money of my own, and not much of an idea of how to go about doing adventurous things. But I did know that I wanted to volunteer in conservation, I had a car, and I had the mindset that anything is possible.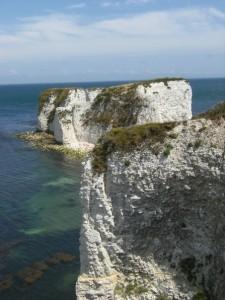 I knew that you could become a residential volunteer with the Royal Society for the Protection of Birds (RSPB), and that they had reserves all around the UK. So one evening I had a peek on their website and applied to become a volunteer in an area of the country I had never been. Fast forward two months and I found myself at the
RSPB Arne Heath
reserve on the Isle of Purbeck in Dorset, ready for a week of volunteering.
As an RSPB residential volunteer, you get food and accommodation for the duration of your allotted stay and weekends to yourself, in exchange for volunteering with reserve staff during the week, similar to many volunteer programmes abroad. Volunteering is great for your wallet and great fun too - and a fantastic way to be introduced to travelling away from home. I met local people with advice on where I should visit, I had a schedule and conservation work to give me something to focus on, and I had free time to explore the area on my own.
"Being a residential volunteer is a great experience; you learn new skills, meet new and lovely people and give something back to conservation."
The volunteering side of things is worthy of a post all on its own, but we three residential assisted with general office duties, helped to pull up ragwort (a weed toxic to cattle and other livestock), undertook visitor assessments and surveys, and carried out practical conservation management. We also helped two local rabbiters catch some bunnies (rabbit numbers need to be kept in check as they can over-graze the heathland in areas and reduce plant diversity), using the meat to cook delicious stews and we cured the skins to make our own little handbags.
Arne Heath is mainly lowland heathland with areas of coniferous woodland, with views over Wareham Channel and the Poole Harbour. There are a number of different walks around the reserve in varying distances, enough for a different walk each night, so that is what I did. Each trail reveals different aspects of the reserve; a rocky outcrop; recent conservation management; the best place to see deer; a beautifully scenic view. Often I saw fallow deer grazing on the salt marshes, or birds out on the islands that I could hear but not see.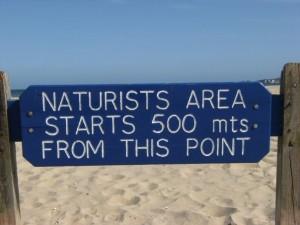 That weekend I ventured into the nearby village of Corfe Castle to visit the National Trust property of
Corfe Castle
, which has sat above the village on a mound for the past millennia and provides a fascinating insight into life in medieval times. Afterwards I explored the village itself and took a peek inside a nearby church. I find old churches fascinating; they have so much history, what stories they could tell! I ended the day by looking around the Corfe Castle miniature village, complete with miniature castle, and enjoyed a traditional Devon cream tea on the lawns.
The next morning I ventured down little country roads towards Studland Beach, where I parked in a car park near sand dunes and strolled onto the beach. Studland is a glorious place, and the golden sands seem to stretch on forever. Be warned though - Studland is home to one of the few remaining naturist beaches! There are signs aplenty warning you that you are entering this area, but I was so taken by the views that I must have missed them. The next thing I saw, when I turned my gaze out to sea again, were two couples wading out of the sea with nothing on. It was bit of a shock at first, but it's quite nice to know that places still exist where naturists can enjoy doing what they love without fear of reprisal.
Some people collect things when they travel, a souvenir perhaps, however big or small. I like to go horse riding. Riding is a great way to explore the countryside and it is always a thrill. After I got back to my car, I bought lunch from a nearby cafe before making my way to Studland Riding Stables for a 2 hour hack. Galloping along the cliff tops with the sea breeze in your face and the sun shining down out of clear blue skies... what could be better? Not only did we ride along the cliffs along Old Harry Rocks, but we rode back through Godlingston Heath, with its random rocky boulders. All too soon the ride was over, and I headed back to Arne for a final evening of cool beers and good food with friends.
I intend to visit Purbeck again soon - I enjoyed my time there but there is so much more to see in the area. Being a residential volunteer is a great experience; you learn new skills, meet new and lovely people and give something back to conservation. Your free time is limited, but I find it a good choice if you are on a tight budget and want something a bit different.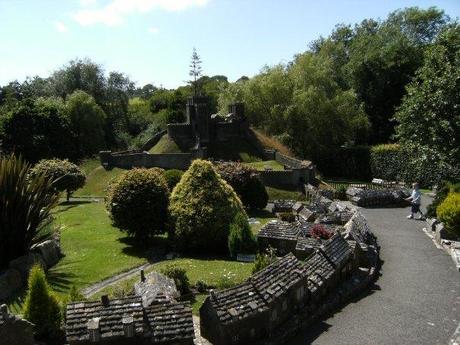 Rachel is a freelance ecologist based in the south of the UK. In between travelling around the UK to carry out protected species and habitat surveys, she takes any opportunity she can to explore the local area and hopefully discover hidden gems. Her blog
Ecology Escapades
documents her work, experiences and little local adventures. You can follow her on her Facebook and on twitter @tualsia