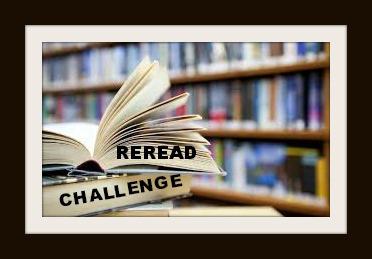 January was a good month reading wise, but I totally failed on starting most of my challenges. However, February is the month!
A few weeks ago asked the blogosphere for help in choosing two books to complete a list of 10 that I plan on rereading this year (you can check out my original post here if you missed it) .
The results are in:
The Time Travellers Wife by Audrey Niffennegger 40%
The Gates by John Connolly 20%
A Spot of Bother by Mark Haddon 13.33%
The 10th Kingdom by Kathryn Wesley 13.33%
The End of Mr Y by Scarlett Thomas 6.67%
The Ice Queen by Alice Hoffman 6.67%
Thank you so much to everyone who voted!

So, here is my final list of rereads. I'm not doing them in order or anything but I've just started Northern Lights. Whoop!
 Northern Lights (His Dark Materials #1) by Phillip Pullman
 Twilight by Stephenie Meyer
 Peter Pan by J.M Barrie
 Sunshine by Robin Mckinley
 The Final Testament of the Holy Bible by James Frey
 The Time Traveller's Wife by Audrey Niffennegger
 The Gates by John Connolly
- 10.  The Hunger Games Trilogy by Suzanne Collins