My friend Paga, whom I've eaten more meals with than anyone else excepting Colette, in France or New York, suggested we go back to the Repaire de Cartouche, even though he'd just been a week ago and me, 6 months ago.  He took one look at the carte and said "This is pretty much new stuff."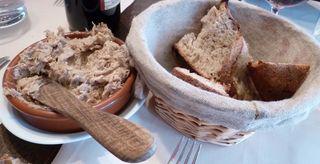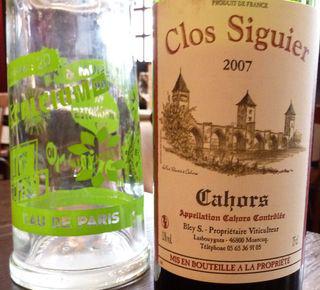 We started off with Paquin's signature rillettes, his superb bread and some (20 E) Cahors, just right for a typical gutsy Paquin meal.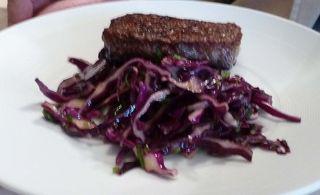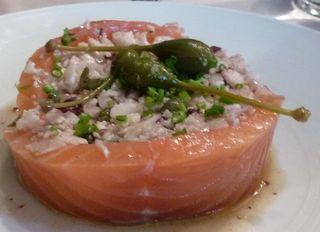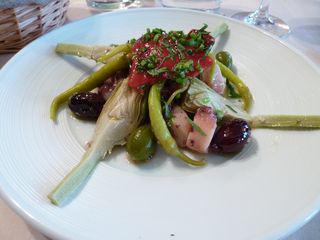 Paga started off with a wonderful cabbage salad of fat and fat (it was called a salad of bacon and lard, but he deemed it just like college rowing table scapple) [I too loved it]; the arty/histy/archy types had salmon cru with what was called a cauliflower tabouli but was truly oversalted cauliflower florette bombs; and I had what may have been my best ever tender/tasty/trumptious octopus salad with baby artichoke heart quarters and oversalty capers.  Whoa!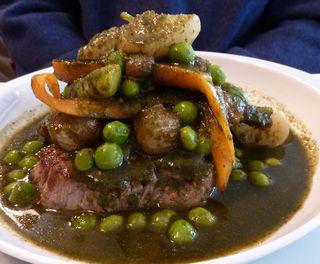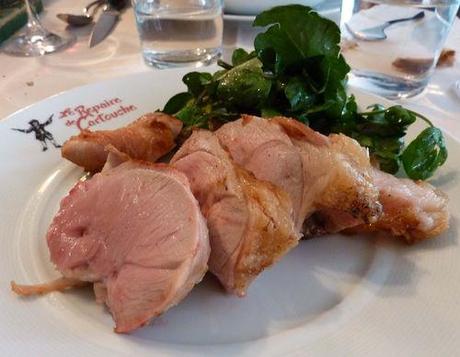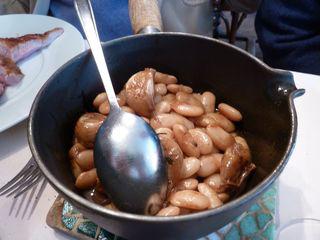 Then our friend from Cantbrigia had a really tough pave de boeuf, even in France where the beef ipso facto is lean and mean; Madame Elan had the veal which was dry and kinda tough for her to take and the Master and I had the best milk-fed lamb's leg of the century, take that back, the 20th and 21st centuries; 5 WOW's.  It came with beans and roasted garlic; oh boy, "gone to heaven" time.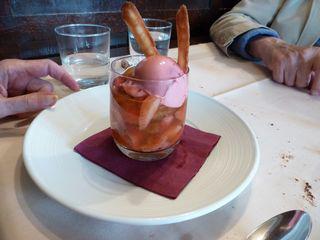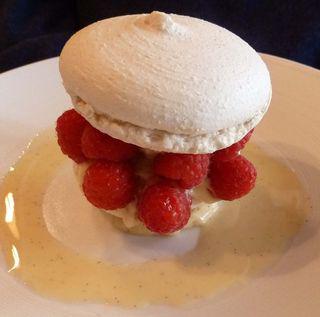 At this point P. and I passed on dessert, happily digesting our gigot and beans, and the two deprived artsy mecs journeyed on to a spicy kiwi fruit and macaroon with raspberries, which they much liked.
Our bill with two bottles of wine, no bottled water and four coffees was 115 E a couple for the greatest lamb ever; no contest there or here.
Go?  Patricia Wells says that one must go once a year and I'll enthusiastically endorse that.