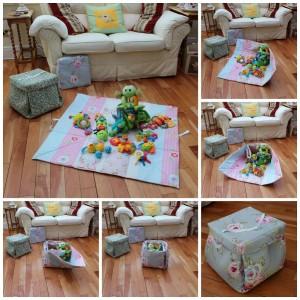 If you are looking for a way to freshen the look of your home, consider laminate flooring to give your living areas a clean modern look.
Laminate flooring, also known as floating wood tiles, has enjoyed increasing popularity over the years because it is easier to install and costs less than traditional hardwood floors and yet, has the look and feel of a wood floor.
Laminate Flooring Vs. Hardwood Flooring
On average, a laminate floor is 50% less expensive to install than a hardwood floor.  It is, in some ways, more durable than a hardwood floor as it is not as prone to the scratches that come from everyday where and tear, though it does require a certain amount of care such as felt pads on furniture.
It is also much easier to clean.  A spill on a hardwood floor requires immediate attention or the wood will be stained or discolored.
This is not the case with a laminate floor, spills are easily cleaned with no fear of damage to the floor. The biggest drawback of a laminate floor is simply that it is not really wood.
True, it looks like wood, cleans more easily than wood, costs less than wood, damages less easily than wood and saves trees, but if you really want wood – this is not the product for you.
What Exactly Is Laminate Flooring?
Laminate flooring is generally comprised of four layers.  The backing layer prevents moisture from warping the board and is the layer that goes against the existing floor or sub-floor. The inner core layer is usually composed of melamine resin and gives the board strength and another layer of moisture protection.
The next layer is a high resolution photographic technique which gives the plank its actual wood look.  The final layer is a protective layer and all four are laminated together to create the board. Laminate flooring was first introduced in America in 1994 under the brand name of Pergo, from Swedish company, Perstorp, who invented the product in 1977.  While Pergo is the industry leader, other companies also make laminate flooring such as Armstrong and DuPont.
Installation Process:
While installation is a relatively easy project for a do-it-yourself person, many prefer to have the flooring professionally laid as problems can arise with a refitting of a new floor.  Laminate flooring is bundled as a series of tongue and groove planks.  They are installed by clicking one into another.
Each plank must be checked to see that the groove is completely clear of any small leftover remnants from production.  The flooring also comes with glue backing which may be preferable choice depending on your experience.  Unwrap all of the planks and allow to acclimate to the space for 48 hours.  You should have approximately ten percent  more flooring that your square footage as some will be lost in cutting around corners.
The laminate floor essentially floats over the sub-floor.  However, if the sub-floor has any uneven or rough spots, these must be attended to before laying the new flooring.  The molding should be removed for ease of installation.  Next, install the vapor barrier according to manufacturer's instructions.  The door jams should be trimmed first and then, move onto laying the flooring itself.  Finally, replace the thresholds and moldings that were removed earlier.
Sit back and enjoy!
Danny Flood is the Social Media Coordinator for West Coast Flooring, one of the largest flooring stores in Southern California offering flooring services with a wide variety of quality flooring options such as bamboo flooring and kitchen flooring.

If you enjoyed this post, please consider leaving a comment or
subscribing to the RSS feed
to have future articles delivered to your feed reader.