Twizy, an ultra-compact car from Renault, went up for sale in Europe early in the year. Depending on your nation's tax rates, it has a price starting at €6,990. Buyers of the Twizy, will have get the battery on lease, just like other Z.E. cars. The battery will cost €45 for 7,500Km per year. In addition, the ownership cost for Twizy is estimated to be 15% lower than a three-wheeled scooter including maintenance, insurance, and energy.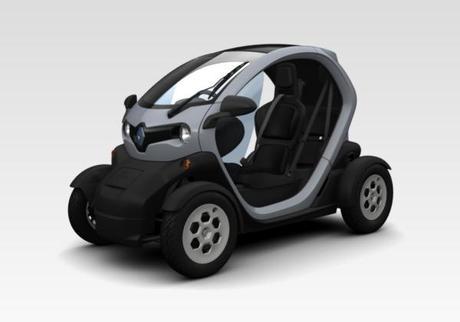 Modern Design
Renault aims to attract busy city commuters searching for a second car and younger drivers that need experience since one version doesn't require a driver license in some countries.
Twizy has compact dimensions all the basics like steering wheel, four tires, pedals, and seats for two riders. It has a modern design with features such as open bodywork, sweeping lines, gull wind doors, a full windscreen that covers the top of the vehicle, and an original lighting signature.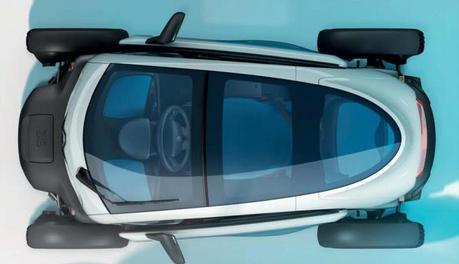 Convenient
Twizy's side deflectors and body create an open-air system that protects from the environment. There are lower door panels available to give a more shielding effect to protect against the elements. The stowage space for this car is meant for the needs of drivers that commute to work or need light storage capacity. It has a 31-liter cubby meant for small items, which is located underneath the rear car seat. This cubby's capacity can by increased by 24 liters more based on the car owner's needs.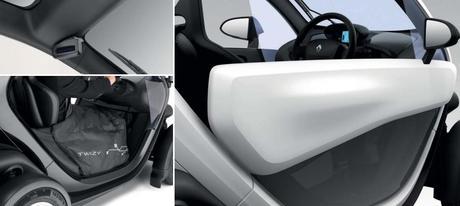 Versions
Twizy has two versions based on motor size and driver license requirements.
• A Twizy version with 15kW engine that requires a driver license.
• A Twizy version with 4kW engine that doesn't require a license based on the country. This twizy has a 7kWh lithium battery in underneath the front seat.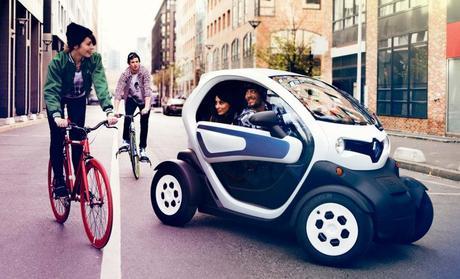 Specifications
Twizy has a total weight of 450Kg with a battery's range for 100km. Twizy's battery is simple to charge since it has an extendable cable in front of the car for charging purposes. In addition, Twizy has an adapter that allows this cable to be plugged into regular house 220V power suppliers. It takes less than four hours to fully charge the battery. Here are Twizy's specific dimensions:
• Length: 2, 338 millimeters.
• Width: 1,237 millimeters.
• Height: 1,454 millimeters.

Safety Features
Twizy's has a deformable structure meant to protect riders in case of a head-on collision. Moreover, Twizy has safety retention mechanisms such as driver airbags, three point harness in the back, and four point safety belt in the front. Since riders are held in place and protected, they do not have to wear additional gear for protection.
Twizy has a low center of gravity with a four-wheeled chassis that provides a stable drive with precise brake systems for optimal stopping capacity.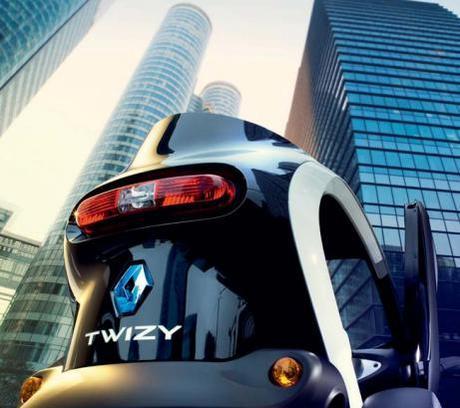 This article is provided courtesy of Cheap Car Insurance Experts, a consumer website that helps people find affordable auto insurance rates and provides news and tips on general car topics.