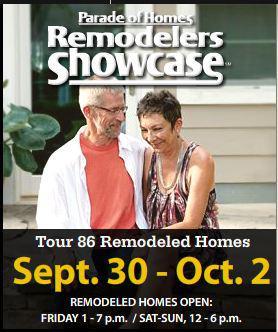 It seems more and more people I talk to are remodeling their homes... sometimes homes they are buying, somestimes to stay instead of move, and sometimes making improvements to enjoy now but also planning ahead to make their homes more appealing when the time comes to sell.
This weekend is the fall Remodelers Showcase... a great chance to get remodeling ideas, but also to search for a remodeler that suits you.
The Remodelers Showcase runs today through Sunday, September 30-October 2, 2011... with 86 remodeled homes open Friday 1-7 p.m. and Saturday/Sunday 12-6 p.m.
Sharlene Hensrud, RE/MAX Results - Email - Twin Cities Realtor