If you have ever driven by an interesting house for sale and wanted to know more about it on the spot, RE/MAX Results Radar may be just the app you are looking for. There are plenty home search apps available, but what makes this one different is the  RESULTS RADAR option that makes getting the info quicker and easier than ever.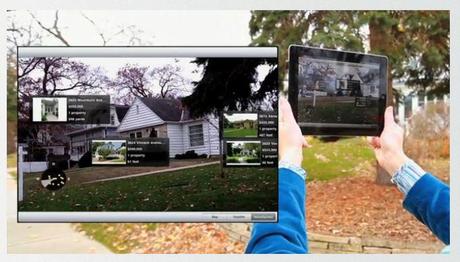 RESULTS RADAR uses a technology called augmented reality coupled with your smartphone or tablet's GPS and compass to overlay property information on your live camera feed. As you point your smartphone or tablet down the street, you see a view of the street and info on all the houses for sale pops up. There's even a radar display that shows the direction and proximity of nearby properties for sale.
This can be especially useful when you are in the early stages of your home search or are new to the area and are exploring neighborhoods. Find a neighborhood you like? Pull out your radar to see if it's a good fit by finding out if homes are in your price range and have the amenities you are looking for.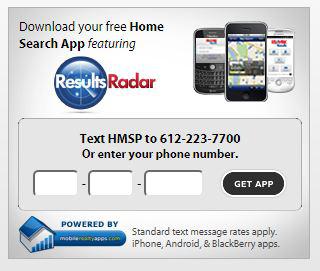 Download the free RE/MAX Results Home Search app featuring Results Radar
 and check it out for yourself... simply text HMSP to 612-223-7700.
Sharlene Hensrud, RE/MAX Results - Email - Twin Cities Buyer's Agent