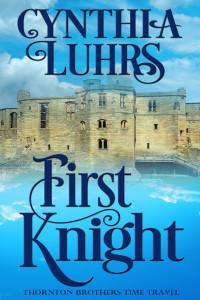 Tumble through time...
A dig on the border of Scotland sends a scholarly damsel slipping through time to medieval England.
Jennifer Wilson is happy spending the summer on a dig and painting the scenery. When the earth swallows her during a terrible storm, sending her to the past, she decides to stay for a week or two. It will be an adventure. But she quickly finds out medieval England isn't as romantic as she'd dreamed.
Pre-occupied with war, Edward Thornton has met strange lasses before. He suspects from whence she comes. But a dangerous threat across the border threatens to tear them apart.
Now Available!
Google Play
Smashwords