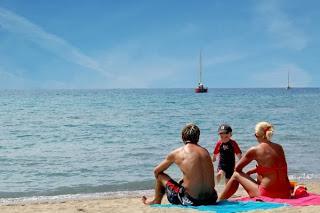 Turkey is a hugely popular summer holiday destination nowadays, and it's no wonder when you see some of the low prices on offer. Families can go on an all-inclusive sunshine holiday in Turkey for less than half board in some other popular destinations, so it's no wonder more and more are choosing to experience the magic this sun-drenched country has to offer.
For the frequent visitor to Turkey, one of the best resorts is Altinkum. Perfectly placed between two larger resorts – Bodrum and Kusadasi, a holiday in Altinkum is everything a fun beach break should be. There are plentiful flights to Bodrum during the summer months, and the transfer to Altinkum, although a little long, is quite stunning with the scenery you'll pass through.  (Photo "Altinkum" by tuareq)
Getting There
Flights to Turkey do often tend to be night flights or early starts during peak season, and a great way to combat the tiredness this tends to result in is by pre-booking one of the great value hotels with AirportHotels.com. Most large UK airports have a range on offer, such as the fantastic Gatwick Airport hotels, which means less bleary-eyed stress at the airport, and more enjoyment, which is what a holiday is all about.
Enjoy the Beach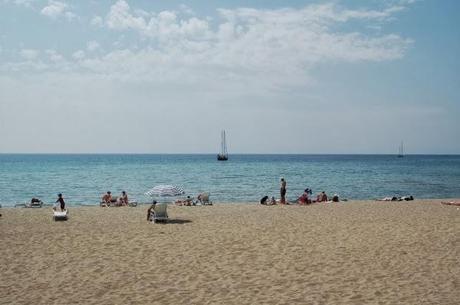 Altinkum's day-time fun is often centred about the large main beach, where you'll find lots of water-sports to cool down in the often intense summer sun. It's fantastic for children too, as the waters are calm, so good for swimming. Keeping on with the water theme, a day out on a boat booked from the harbor cannot be missed. Haggle your price, as you'll find if you're booking with a group, or if you're booking more than one trip, your price will be much lower. (Photo "Altinkum" by tuareq)
Shop Til You Drop
Shopping in resort is generally touristy and a little tacky, however jumping on the bus and heading to nearby Didim to visit the Saturday market is always recommended. Haggle, haggle, haggle is the name of the game!
Party Late, But Not Too Much
Night-life in Altinkum is energetic, but not overly so, and it's easy to get away from the bright lights and into a calmer atmosphere if you prefer. The liveliest of the action is down by the harbour, but you'll find bars and restaurants throughout the resort.
A cheap Turkish break, combined with airport extras, such as one of the Heathrow hotels, won't break the bank and will certainly be a holiday to remember.