The Seychelles is an island paradise in the Indian Ocean offering everything you could want from a holiday of sun, sea and sand. I say 'island' but there are actually 115 of them – many of which are uninhabited. So while you can enjoy the luxury comforts on offer at resorts such as Kempinski's Baie Lazare hotel, you can also head out on a boat tour and explore much more remote areas. Some islands even offer basic, Robinson Crusoe-style living – perfect for getting away from the stress of modern life!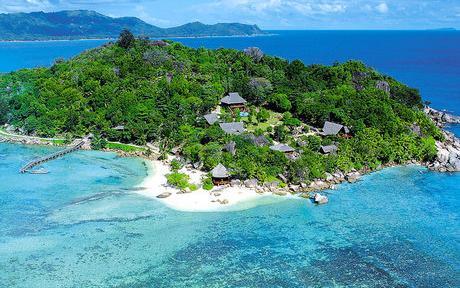 Here's a quick rundown on what you can expect from a break in the Seychelles…
Mahe
Mahe is the largest island in the Seychelles, and being home to 90 per cent of the country's population is the place where you will find the most activity. The capital, Victoria, is where you will find the best restaurants, bars and cultural attractions, along with the Morne Seychellois National Park, a large protected wildlife area with many peaks and footpaths to explore.
Praslin
The next-largest island is Praslin, which is one of the most picturesque spots you could ever hope to find, with scenery that has earned it the tag of 'the real Garden of Eden' over the years. Many unique species of birds are found in the famous Vall?e de Mai.
Diving
The Seychelles has some of the best diving anywhere in the world, with clear waters, a warm climate and thousands of species of fish and marine life. The Cap Ternay Marine National Park is popular, but the many old shipwrecks in the bays have become habitats for fish. Look out for lionfish, whale sharks and even dolphins.
Nightlife
The Seychelles may seem like a sleepy island paradise, but there is still plenty going on once the sun goes down. Wander round Victoria and enjoy cocktails in some great open-air bars, or dance the night away at famous spots such as Club Lovenut. Alternatively, do what the locals do: grab some rum and some beer and head down to the beach! A relaxing drink and barbecue on the sand as the sun goes down is the ideal way to unwind.