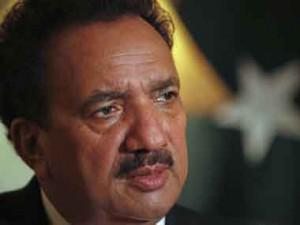 Rehman Malik and ten other lawmakers have been disqualified by Supreme court of Pakistan. They all have to lose their parliamentary seats for holding dual nationalities.
Earlier Supreme Court reserved the Judgment in dual nationality case on 18 September. Judges translated their earlier observation that dual nationality holder cannot be give right of legislation into court order.
Rehman Malik even relinquished his British Citizenship fearing disqualification.
Disqualified members include
Rehman Malik
Zahid Iqbal
Farahnaz Ispahani
Muhammad Ikhlaq
Ashraf Chauhan
Nadia Gabol
Amina Buttar
Zaheer Awan
Waseem Qadir
Farhat Muhammad Khan
Chaudhry Nadeem Khadim
Ahmed Ali Shah.
The apex court further directed the government to recover the amount spent on salaries and perks from disqualified lawmakers and deposit it in the national treasury