The sun is bright. Fresh produce is in abundance. Vivid flowers are dancing in wind. I can't help sharing refreshing flower vases that are exotic and quite simple to recreate.
Filling in pineapples with delicate flowers, layering tiny blooms in between asparagus and pea pods, and making pots out of cantaloupes, cabbages and watermelons are ideas that have never occurred to me. Also, I like the idea of poking daisies into lemons and limes. Green apples, green grass and gerbera's when put together do brighten up the room. Interesting to see how all these color combinations blend in so harmoniously without clashing with each other.
Salvaging fruits and vegetables to create centerpieces is a brilliant idea and it will be refreshing as every piece in this vase will bring in a fragrance into the space. It's also a nice thing to do instead of tossing the inedible parts of fruits into a garbage can. Even though, these vases won't last more than a day or two, I still think it's totally worth the decoration.
Is there one here that you would recreate? I do think any of these will get a ton of attention, how about you? Looking forward to your comments!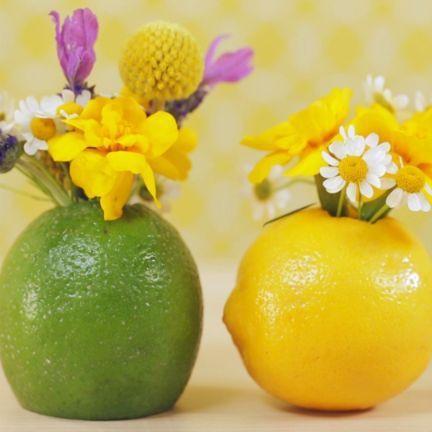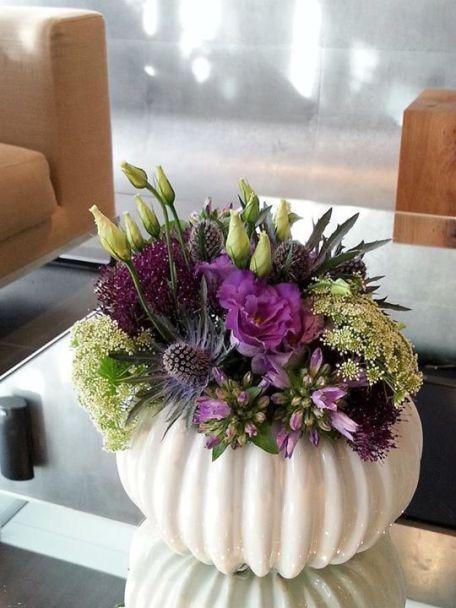 via: pinterest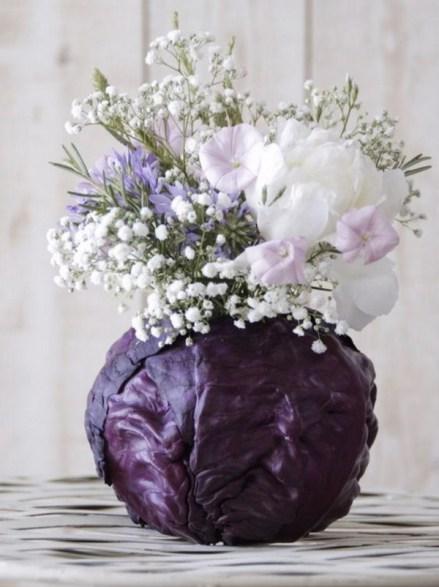 via: ideastand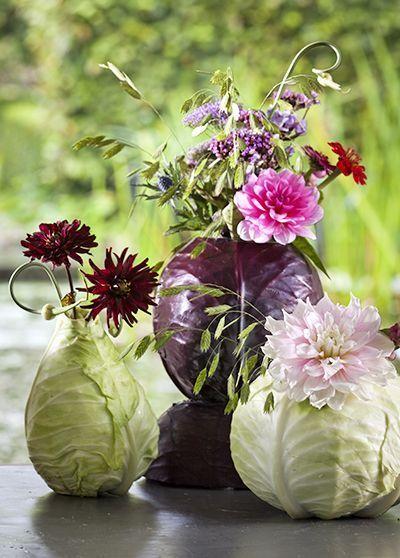 via: pinterest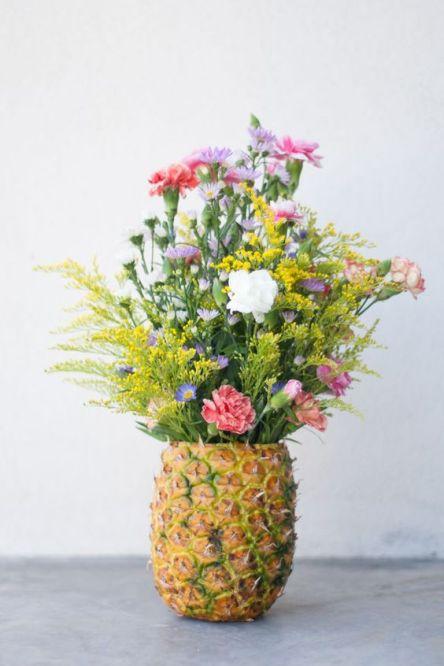 via: pinterest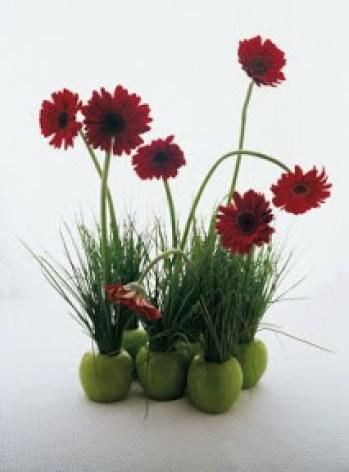 via: pinterest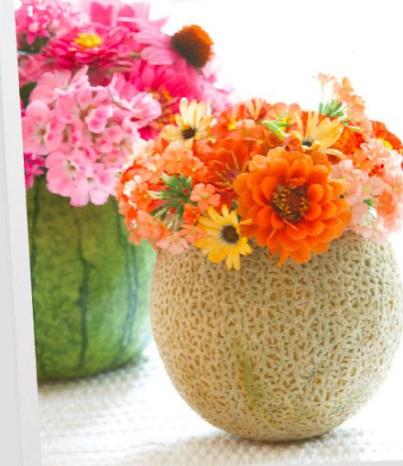 via: yourcozyhome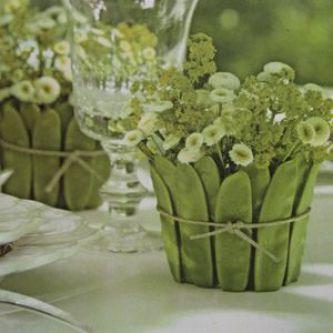 via: guiademanualidades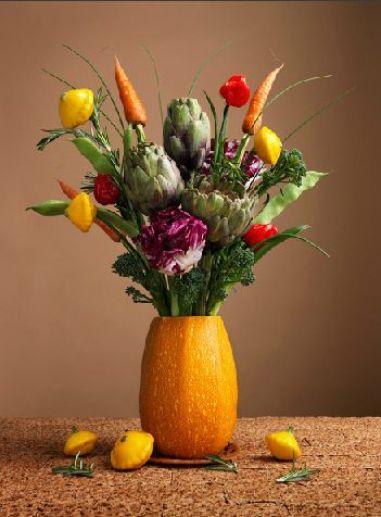 via: pinterest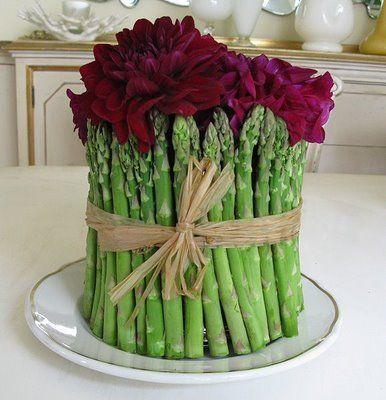 via: apartmenttherapy
When you have a moment, check my other blog posts:
Flower Decorations And Center Pieces
Floral Decorations And Centerpieces