We were through in Glasgow today for a couple of concerts – the choir was part of a big collaboration called The Big Breakthrough, and had 2 performances at Celtic Connections.
I went out for a wander in a brief break in the middle of the day, and was enjoying the combination of sunshine, puddles and architecture.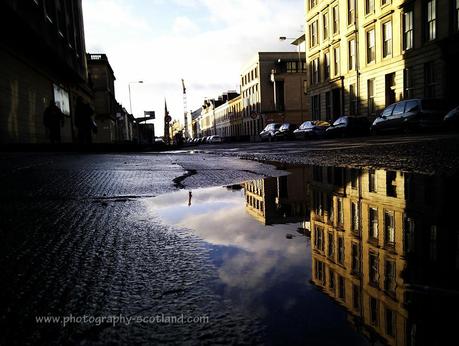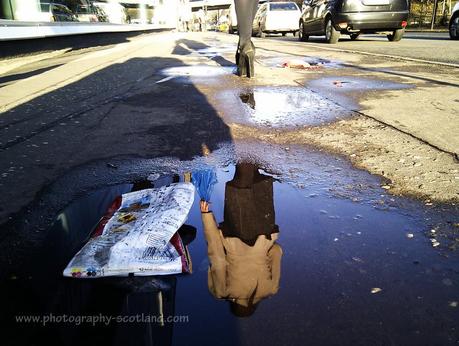 This one is my favourite: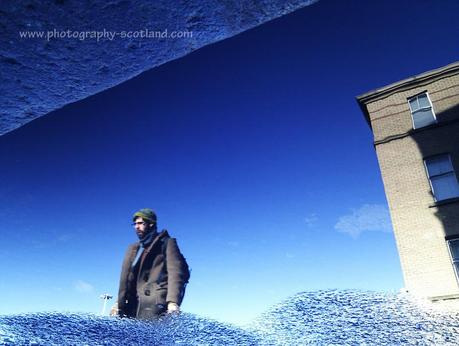 If you can't work it out, try looking at it upside down!