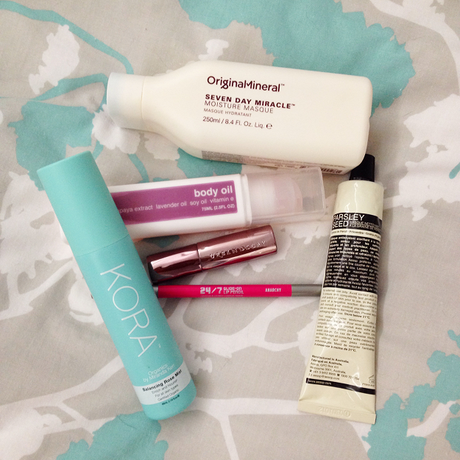 Milk & Co.'s Body Oil, $12.95 (75mL)
This is my new all-time favorite body oil. Nothing I've ever used has made my skin feel so happy! Straight after my shower, when my skin is still warm and damp, I apply this all over my body, followed by a light body lotion and then put my pj's on and my skin just feels so smooth and soft and extremely lush by the morning. It also smells devine!
Original Mineral 7 Day Miracle Moisture Masque, $31.95 (250mL)
I was put onto this product by one of my Beauty Blogger friends. So on my lunch break, I walked to the O&M store in Paddington and bought this, along with a couple of shampoos and conditioners.
I use this product along with the O&M Orginial Detox Shampoo ($29.95, 350mL) for a week and my hair has been in the best form and its happiest in YEARS!
KORA Organics Balancing Rose Mist, $39.95 (65mL)
OK. I know that a lot of people who have smelled this says it doesn't smell like roses. In fact, both my dad, brother and boyfriend have all said it smells like Indian food. Personally, I love the scent and I love what it does for my skin even more!
Urban Decay Revolution Lipstick in 'Anarchy', $25.30
I bought this earlier in the month and I've been using it ever since. I thought it would be a warmer toned pink, but maybe from the swatches I've seen it's been photographed with a flash, I'm not too sure. But I love this lipstick. If I'm in one of those moods where it's too bright for me, I just slap on some Revlon Lip Butter in 'Peach Parfait' to tone it down.
Urban Decay 24/7 Lip Pencil in 'Anarchy', $21.90
I love that Urban Decay has released brand new shades and perfectly matched lip liners. It makes matching up so much easier and you don't have to guess. There have been times where I like my lip liners to be a bit darker than my lipstick because it gives the lips some dimension, but if I'm just heading to work or running some errands, matching it with my lipstick is great.
Aesop Parsley Seed Cleansing Masque, $39.00 (60mL)
Another Beauty Blogger friend got me onto this product and when I bought it, held onto it for weeks and only just recently tried it out when I was doing my face up with lots of Halloween looks, which involved wearing a lot of heavy makeup. My skin feel so soft and smooth, hydrated and fresh. Like other masques Aesop has, when the product dries on the face you can see every last pore on your face, which might creep people out but at least you know it's getting deep down and clean them out. In one 60mL tube you'd probably get at least six masks, possibly even more!

This month I've been playing this record to DEATH…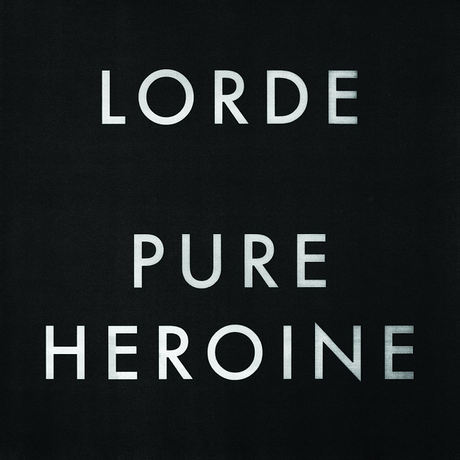 If you haven't yet downloaded her album from iTunes – do it! Like, yesterday!
PS. HAPPY HALLOWEEN!

LOVE 
(

0

)
LIKE 
(

0

)
RELATED POSTS:
REESE RAVES – September
BEAUTY MEME
REESE RAVES – April
REESE RAVES – October
TAG: 40 beauty questions