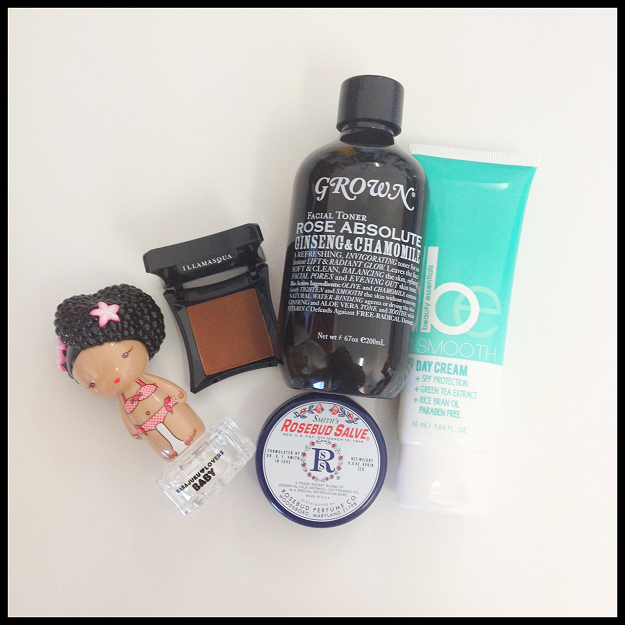 Harajuku Lovers "Sunshine Cuties" EDT perfume in 'Baby'
It's no secret that I love Harajuku Lovers perfumes, so buying this shouldn't come to a surprise. It's fresh and floral and perfect for Spring and Summer.
I'm sure these came in the 30mL size at one stage but because they're limited edition I wasn't able to find one. The 10mL doesn't last very long but still very worth getting.
I bought this on special on Target for $19.00.
Beauty Essentials BE Smooth Day Cream
I bought this recently in my random beauty haul and I've been very pleasantly surprised.
I've been wearing this every day since I got it and it's been amazing for me. It's inexpensive ($3.99) and available at all Priceline stores.
Grown Rose Absolute, Ginseng & Chamomile facial toner
This product I started using again this month. Because of the warmer days, I've put this in the fridge and when I'm doing my skincare routine (morning and night) I go to the fridge and put some of this on a cotton pad and apply this to my face. It cools my skin down and refreshes it instantly.
Available in Priceline and David Jones for $29.95.
Illamasqua's Eye Brow Cake in 'Peek'
I've been obsessing about my brows this month and put it out on Twitter any recommendations for brow products; wax, pencils, kits, anything.
One of my friends Rachel told me about this. So, one day I went with my friend Div I picked this one up to give it a go. At first I thought it was a little too dark for me, it's ended up working a lot better than I expected. I used to apply eyeshadow primer through my brows just so it would stay put (some of the brow products I've used previously always faded away during the course of the day) but with stays put.
Illamasqua Eye Brow Cakes are available at all Illamasqua counters for $22.00.
Smith's Rosebud Salve
This was another thing I picked up in my random beauty haul earlier this month. I've been using this every single day, mainly on my lips, and I'm slightly growing obsessed with it.
I got mine from Scotty's Makeup for $8.50.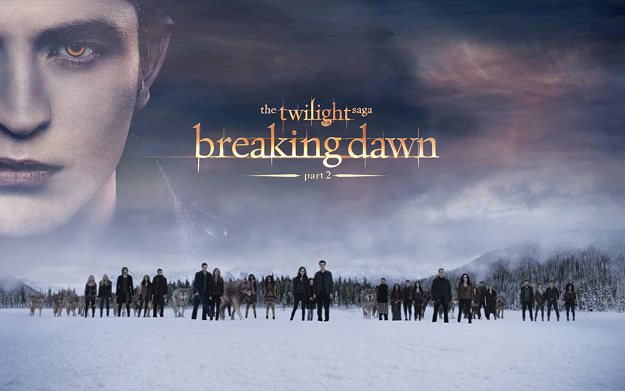 Breaking Dawn Part 2
I will admit that I went a little overboard with this movie. I saw it three times within the first week, the first was at the midnight premiere GOLD CLASS.
Yes, call me a Twihard all you like, but in my defence I did get into the series at the age of twenty-two and it's just one of those stories you just have to finish regardless of how long it takes.
At least I'm not in my late 20′s and in love with boy bands. Now that would be embarrassing!

1. Lena – Better News
2. A Fine Frenzy – You Picked Me
3. Ellie Goulding – Figure 8
4. Ashlee Simpson – Pieces of Me
5. Everclear – AM Radio

1. High Tea
2. Antipodes Mineral Water
3. Ecoya Sweetpea & Jasmine candles
4. New Zealand Natural ice-cream
5. Handmade soap