Made from MGP's "low rye" (21%) mash, this Redemption 9 Year Barrel Proof Bourbon is the kind of whiskey that helped skyrocket Redemption to a brand well known, and loved, amongst bourbon drinkers. Uncut and minimally filtered, it's the purest form of bourbon this side of the barrel.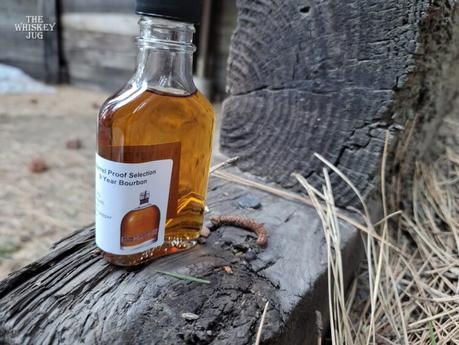 It's no secret I love cask strength/barrel proof whisk(e)y and it's not because I love the massive hit of alcohol. It's because 99.9% of the time it's also non-chill filtered AND because it allows the consumer to decide how much, if any, water they want to add to their whiskey. Choice is something I'm never against.
Redemption 9 Year Barrel Proof Bourbon – Details and Tasting Notes
Whiskey Details
Region: Indiana, USA
Distiller: MGP
Bottler: Redemption
Mash Bill: 75% Corn, 21% Rye, 4% Malted Barley
Cask: New Charred Oak
Age: 9 Years
ABV: 54.1%
Cask Strength | Non-Chill Filtered | Natural Color
Price: $100*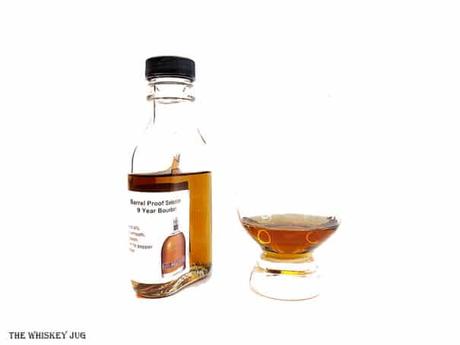 "Smooth, mellow, and seamless, this bourbon slides through the mouth. Bacon, smoked meats with nuances of hops and white pepper spice with an overlay of wet river stone are the signature flavors of this complex barrel proof whiskey." – Redemption Whiskey
Tasting Notes
EYE
Polished oak
NOSE
Rich dark fruit, oak, leather, complex baking spice, pepper, dark sweets, oil, nuts and cocoa. It's dense and filled with layers of dark fruit, dark sweets and leathery-oaky profiles – it's a dark, velvety and alluring aroma.
PALATE
Oak, rich dark fruit, vanilla, complex baking spice, dark sweets, pepper, leather, oily nuts and cocoa. The palate of the Redemption 9 Year Barrel Proof Bourbon is even darker and oakier than the aroma without losing any of the nice baking and sweet notes. If anything, they've been kicked up a bit more here.
FINISH
Long -> Oak, dark fruit, vanilla, corn sweetness. It starts dark and heavy but fades out to lighter vanilla and corn-fueled sweetness without losing any of the oak.
BALANCE, BODY and FEEL
Good sense of balance, full body and a warm oily feel.
---
Redemption 9 Year Barrel Proof Bourbon – Overall Thoughts and Score
Water brings out more of a candy store style sweetness, some cocoa, and enhances the cereal grain sweetness but neither overtake the oak. Nothing manages to overtake, or even threaten, the oak in this one. It's a note that sits even heavier here than in the Redemption 10 Year Barrel Proof High Rye Bourbon. It's possible these casks were aged higher in the warehouse.
Like the 10 yo High Rye, this Redemption 9 Year Barrel Proof Bourbon is a superb display of whiskey making and shows the depth of talent and capabilities of MGP. Though massive amounts of credit is still due to Redemption for sourcing, managing and blending the well-made MGP whiskey into the bottled liquid that keeps fans coming back.
SCORE: 4/5
*Disclosure: The sample for this bourbon review was graciously sent to me by the company without obligation. The views, opinions, and tasting notes are 100% my own.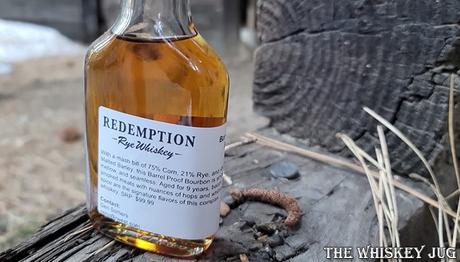 Redemption 9 Year Barrel Proof Bourbon Review
$100
Summary
This is some darn good stuff, it's a warm, bold and silken bourbon with deep layers of flavor and aroma. Nothing to dislike here.
Overall
4
Nose

(4)

Palate

(4)

Finish

(4)

BBF

(4)
Sending
User Review
0

(

0

votes)
Comments Rating
0

(

0

reviews)

''