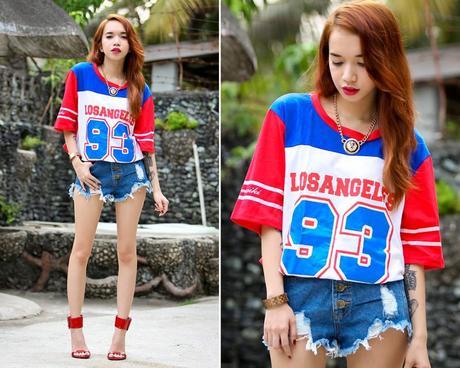 Look of the Day – Back to my staple clothes again. Sue me! Living by the sort of rule when it comes to proportion, anything too short or fitting needs to be paired with something loose and oversized. Today's look best describes it. Of course it doesn't always apply each time you dress up but I've gotten used to that observation.
"Red, white, blue is in the sky
Summer's in the air and
Baby, heaven's in your eyes
I'm your National Anthem…"
T-shirt  and denim festival shorts, OASAP. Red ankle strap heels, Lola Shoetique. Lionhead necklace, Li's Closet.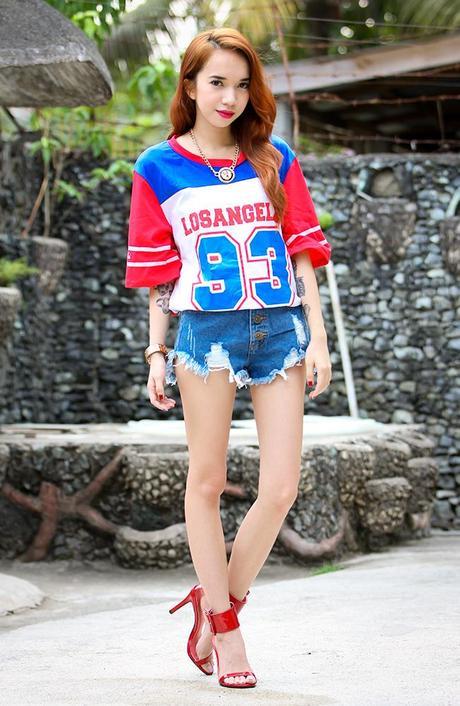 Did you know that there's such a thing called festival shorts? I recently knew about it. It is like an ordinary denim shorts but with an extra shortness on the sides. So cute, it is exactly my peg.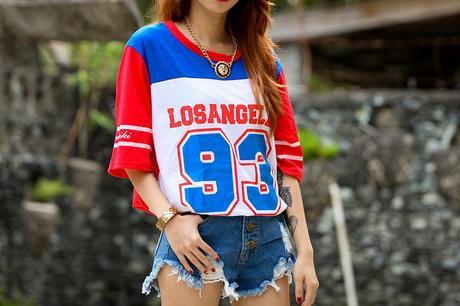 My trusty lionhead necklace is showing up again. I told you I can wear them with anything, dressed up or down.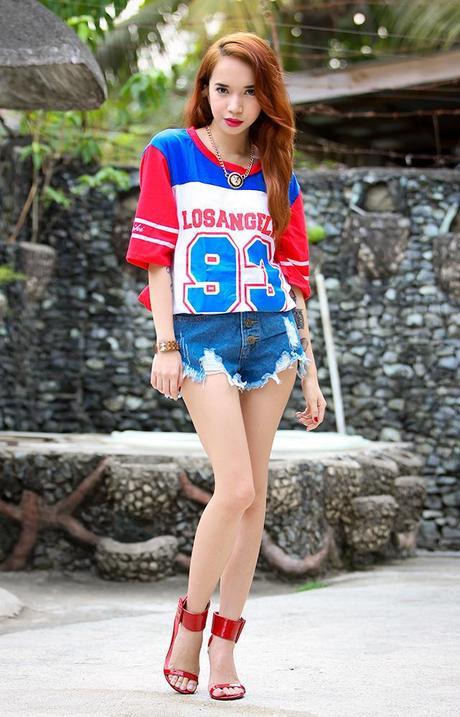 That sickly face. My eyes were watery and teary the whole time (until now). I hate being sick, it dulls the senses.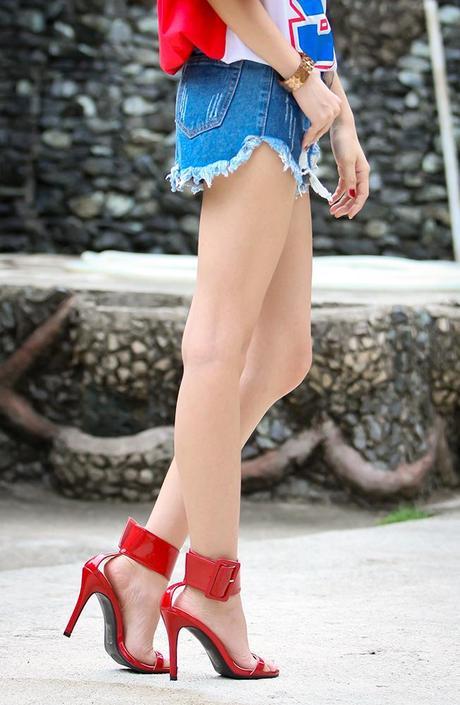 Here are my new babies. They remind me of the designer ones I saw on Instagram. I think it was Gucci. Another shoes for less moment for me. As if I needed to say this, I'm soooo obsessed with ankle straps. I think they have accumulated most of my shoes. I'm not only after the style but also for the comfort whenever I feel strong enough to wear ones out. Teehee!
Stay wicked!