Here's a simple recipe that I have been pleasantly surprised with.
While at first I missed the crunch of my beloved tortilla chips, the fact that I can enjoy nachos without being weighed down makes it worth it.  Not to mention… these babies are tasty!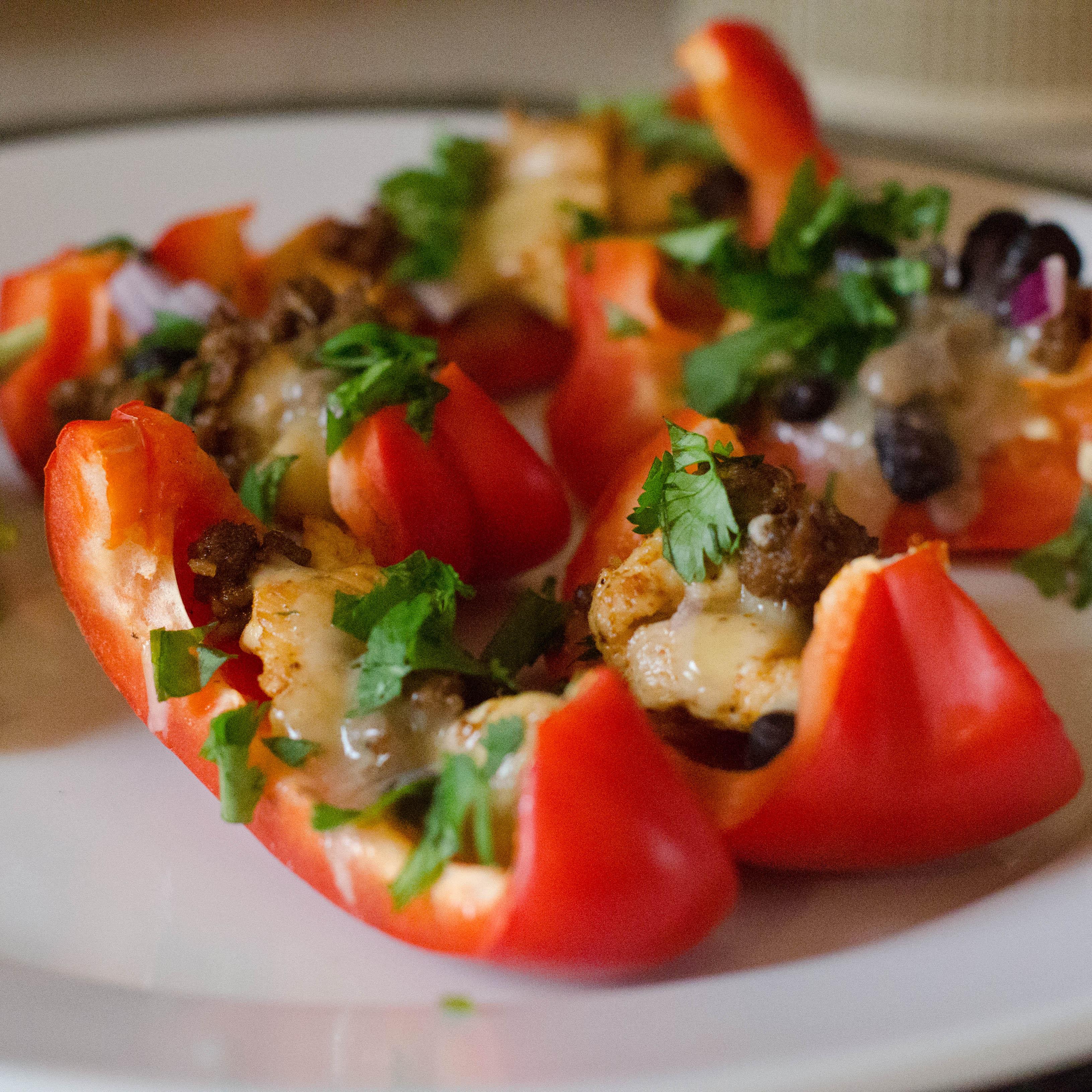 What you need:
 I didn't put any measurements, because it's just not one of those recipes.  Use as little or as much as you like of each ingredient.
red peppers (one for each person)
cheese (I used a combo of sharp cheddar and mozzarella)
boneless chicken breast
ground beef
black beans
red onion, finely diced
cilantro, finely chopped
What to do:
For the chicken, dice in small pieces and cook with a little olive oil in a pan.  Add taco seasoning.
For the ground beef, brown in a pan and add taco seasoning.
Slice red peppers in 6 or 8 pieces.  The bigger the slices, the easier to assemble.
Shred cheese (a food processor makes this super easy)
To assemble: Lay peppers on baking sheet and top with chicken, beef, black beans, onions and cheese.
Cook on 350 until cheese is nice and melted – about 10 minutes.
Top with fresh cilantro before serving.