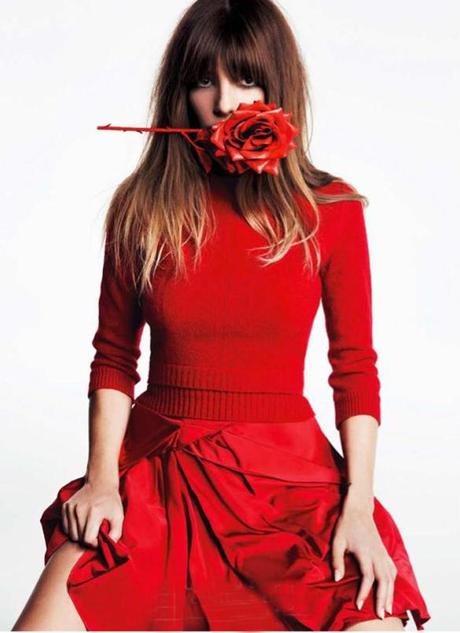 someone said: "when in doubt, wear red" … this is not for me!

❣❣❣

 
Red is a color too "colorful" for me. I like to see … look … admire it.
On a white canvas with an abstract sign. On a photo of a fashion editorial in Vogue. On the lips of the girl on the subway, with her brown hair tied with closed eyes, the natural makeup and the white T-shirt under the leather jacket.
I like its power to make you feel glamour, pretending not to have thought about it.
But even though I know all this is true and indisputable … I do not prefer to wear Red.
I do not like that feeling of being noticed by force. Of being noticed just because you are the strongest shade among all the others.
Beauty and Elegance are values … they need to be whispered … not screamed. Few makeup on your clean skin. A great and sincere look. In the belief that if you really want to leave a durable mark the "less is always more".
❣❣❣