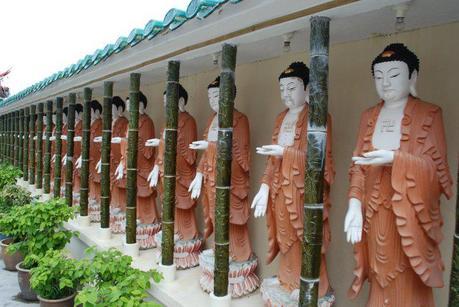 The island of Penang, Malaysia is one of the most visited destinations for travelers in the country.  With a combination of amazing beaches, cultural attractions, and food styles, Penang has every aspect of Malaysia rolled up into one small island.  In knowing that, I made my way there shortly after visiting the island of Langkawi, right on the border with Thailand.  Picking out a place to stay in Penang ended up being a difficult choice as there are a number of good options with cheap rates and desirable amenities.  Although I splurged on my choice of staying at The Red Inn, it did not take long for me to realize that my choice was a good one. 
The Common Areas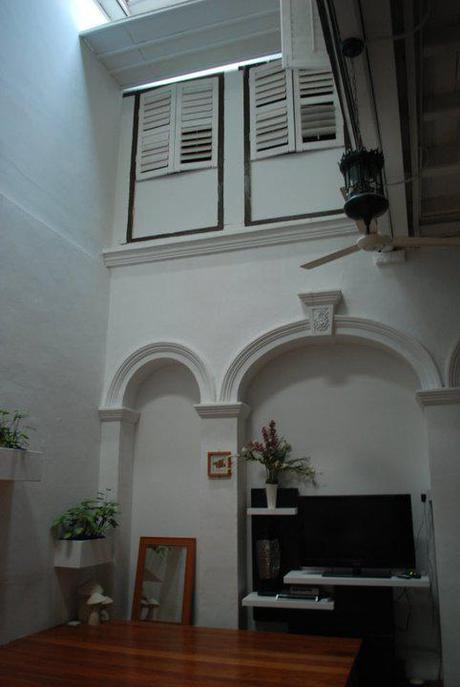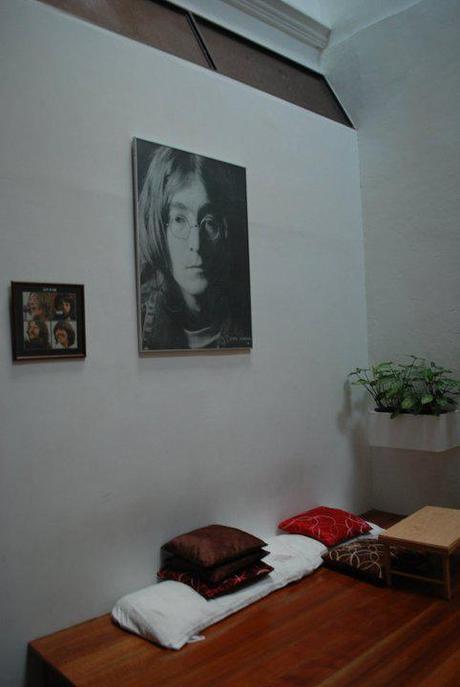 The common area at Red Inn is one I will always remember as being calm and relaxing, but always having something going on.  Whether it was a few people hanging out talking and playing on their computers, a movie playing on the TV, or an even larger gathering, the common area always seemed full without having the high energy of a crowded atmosphere.  It could have been the spacious lounging area with tall ceilings, the cushions designed for laying back, or the enlarged canvas of John Lennon, but something about the common area was different than the countless hostels I've stayed at before.   The area lends itself well to unwinding after a busy day of sightseeing, without the worry of an all-night party keeping up guests who want to sleep (which at this point, I was on the needing sleep side of the spectrum).
Location, Location, Location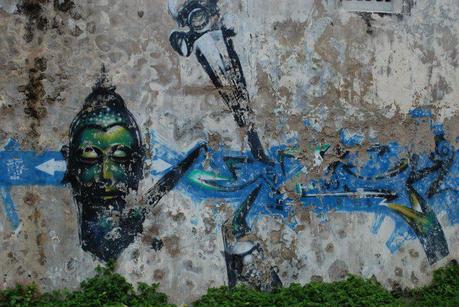 Red Inn has one of the best locations on the island as it is right in the middle of Georgetown, the most visited city on the island.  This statement should not be taken out of context; however, as the island takes 2-3 hours to ride around via motorbike so every major attraction is within reach regardless of where you stay.  The perk of this particular location is that the hostel is only a few blocks away from one of the islands best restaurants, The Red Garden (naming is only a coincidence).   It takes a lot for me to want to eat at the same restaurant more than once while traveling, but the hawker center setup and stalls from every major country in East Asia makes the restaurant unique.  When you are only a 5 minute walk away, you can't help but go a few times.  Walk a few minutes further, and all of Georgetown is at your disposal.
A Three Bed Dorm Room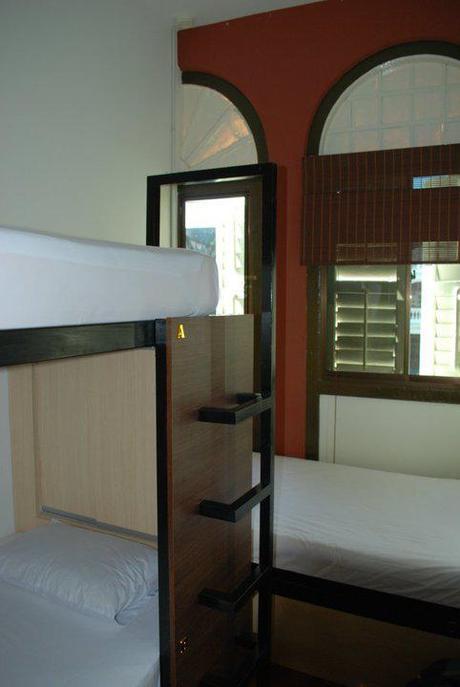 One of the interesting features of Red Inn that I hardly see in hostels is a three bed dorm room.  Typically, when choosing hostels, rooms are of even sizes in order to maximize the number of bunk beds that can fit.   The bonus for those who want to stay in the larger rooms is a significant price break, while those like myself who value privacy and quieter sleeping arrangements will pay more for less people per room.  In having an odd number, you can be sure that at least one bed is not in bunk bed style, and you can imagine which of the three I ended up claiming for my four nights in Penang.   No one above me, and no bunk to climb up.  Perfect!
Overall - Five Stars (*****)
At 32 Ringgit per night (~$10/night), the three bed dorm room at Red Inn was one of the more expensive in Penang, but worth every penny. With a great location, clean rooms, a unique ambiance in the common areas, hot water, and free Wi-Fi, the hostel has everything I look for when picking out a place to stay.  While this may be expensive to some, put in perspective that my previous stay was a $24/night private hotel room in Langkawi that was not nearly as nice, with one of the biggest perks being a good location.   Even though I was sharing the room, the small size made it feel like I wasn't.   Now that is worth the price.