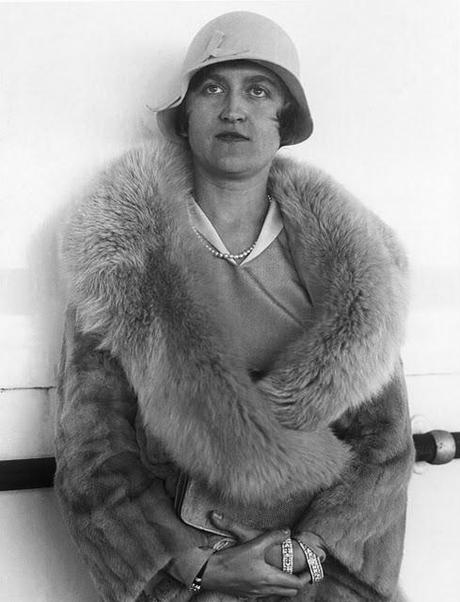 Huguette Clark, a reclusive heiress who died May 2011 in New York, has left a painting from Claude Monet's "Water Lilies" series to Washington D.C's Corcoran Gallery of Art.
Clark, who had reached the ripe old age of 104, had an extensive art collection in her
42-room
apartment on Fifth Avenue. But Huguette Clark hasn't lived in her apartment, Fifth Avenue's largest, for well over twenty years and has not been seen publicly for the same length of time. Living under the alias 'Harriet Chase', Clark has spent t the last 20 years in hospital despite reasonably good health.  It has just been released that she had bequeathed 34 million to her nurse. She left 14 million to her goddaughter Wanda Styka and a million split between her spurious lawyer and accountant.
Works by Renoir and Sargent, as well as a Stradivarius and a collection of rare books, will be transferred to the Bellosguardo Foundation, which is named after Huguette Clark's 24-acre estate in Santa Barbara, California. According to her will, Clark's entire collection of art will be housed at Bellosguardo. The Monet will be the only work separated from the heiress's collection. In 1930 Huguette Clark purchased Monet's 1907 canvas from his gallery in Paris.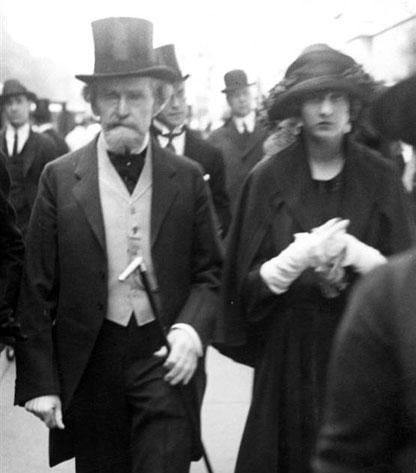 William Andrews Clarke and Huguette

Huguette had close family ties to the Corcoran Gallery. Her father, William Andrews Clark, a copper, timber and railroad tycoon and former senator, gave his entire extensive art collection to the Corcoran in 1925. His holdings of European art and antiquities numbered 775 works, including 166 paintings.
William A. Clark, along with J.D. Rockefeller were considered two of America's richest men at the turn of the last century. He was a one term senator and apparently ruthless. He tried to buy his way into the Montana Legislature. In 1907, Mark Twain wrote of Clark: "He is as rotten a human being as can be found anywhere under the flag
;
he is a shame to the American nation, and no one has helped to send him to the Senate who did not know that his proper place was the penitentiary, with a ball and chain on his legs."
Clark's first wife, and the mother of five of his children, died in 1893. Soon after, a young 15-year old girl named Anna Eugenia La Chapelle became Clark's ward!?! It sounds very sordid. The French-Canadian wannabe- actress may have been a gold-digger or maybe some sort of victim, but she ultimately became Clark's lover. Ick! William Andrews Clark was born in 1839 and La Chapelle, 1878 - that's kind of a distasteful age gap of 39 years. Clark maintained that he and Anna were married in France in 1901, yet historians have still to find a marriage certificate. A daughter, Andree was born in 1902, followed by the birth of Huguette in 1906. Here's the 1910 Census in which Clark states his occupation near the bottom as "Capitalist". (it does enlarge)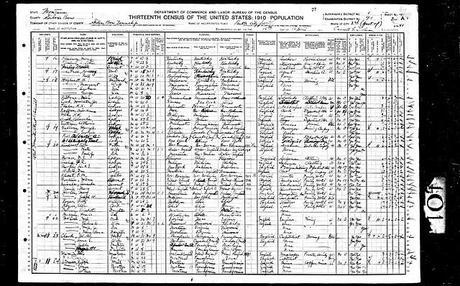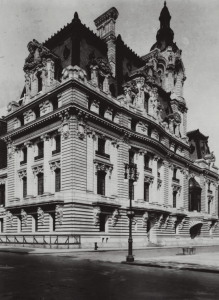 Andree and Huguette were raised in an elaborate 121-room (what?) New York mansion that their father built in 1908. The ornate Victorian building, at 77
th
Streeet and Fifth Avenue housed the priceless art collection and a 500-seat private theatre. The building stood for only 19 years and was demolished in 1926, one year after William Clark died.
Andree Clark died of meningitis in 1919 at age 16.  Huguette just 13, may never have overcome this loss. She was well known throughout the 1920s as an eligible young heiress, and she did have a short-lived marriage to an investment banker named William Gower who once worked for her father, but divorced him in 1930. She retreated into her eccentric private world of dolls and doll houses. She had a distrust of outsiders and began conversing only in French with her mother, who lived until1963, to prevent others from understanding her conversations.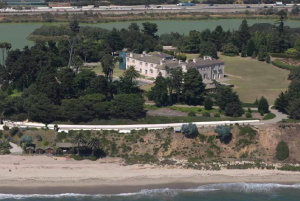 Bellosguardo
She had an estate in Connecticut that she had owned since 1952, but had never spent a night there. Then there's the Bellosguardo mansion in Santa Barbara, California that she hadn't visited since the 1950s. Caretakers there had worked for decades without ever meeting who they were working for. And there was also the  42-room Manhattan apartment , but Huguette hadn't been seen there since 1988.
Huguette Clark's estate was valued at nearly $400 million dollars.
sources - Jacqueline Trescott and Matt Shucel - the Washington Post.
for indepth information on the Clark family please visit Josh Conviser's article in the Santa Barbara Magazine http://sbmag.com/2010/08/the-house-on-the-hill/