Hello everybody!
Most of you all know that I have a lovely page called: recipes by ingredient. I updated this page until today & added a tasty inviting photo below every recipe link. Check it all out now!
I think that it is a big improvement. When I search for recipes on other blogs, I too, find it to be extremely cool when there are photos included. Check it all out here: Click onto the link below! =:)
Recipes by ingredient & photo!
Here you can see a few screenshots. Click onto them to go directly to the ingredient & photo page!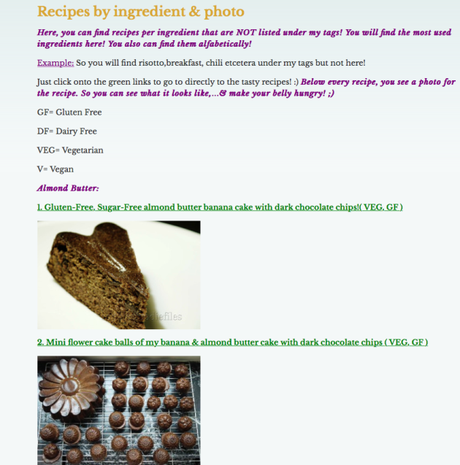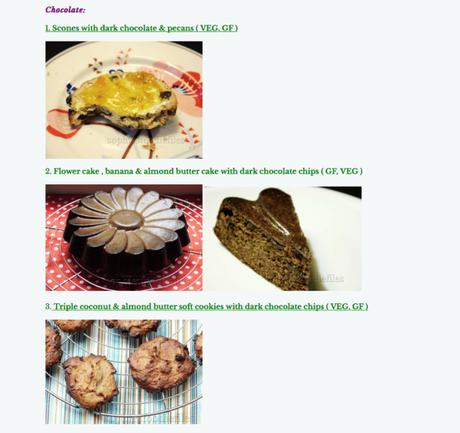 I hope you all will check out my new updated page & use it all the time! You can also still use my tag cloud for other recipes. ;)  Stay Tuned! If you liked this post & want more of them, join 1,545 email followers to get my new cool email newsletters! Subscribe by email! It is free!
Follow Blog via Email
Enter your email address to follow this blog and receive notifications of new posts by email.
Sophies Foodie Files