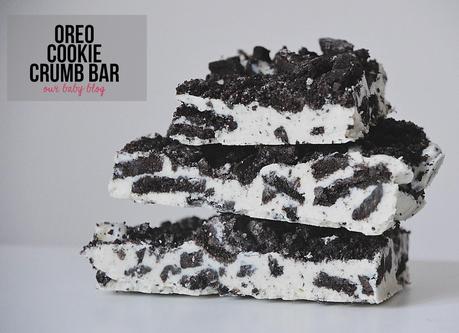 I can't quite contain my excitement for this post, I wasn't even suppose to make it till next week but I just couldn't resist! It's coming up to Valentine's Day now and you might be thinking about what you can do for your other half or maybe you just fancy something naughty! I found this recipe online after searching for few ingredient snacks and treats, this is what it gave me, I wasn't sure it would actually work but after testing it myself, it most certainly does and most certainly tastes like heaven too!
When i'm looking at baking and treat making, I want it to be easy and preferably cheap too, I don't mind buying a few ingredients but the less the better in my opinion! This is a great one to get the little ones involved in too, no matter their age, it's fun, so so easy and well, YUM!
Without further ado, here is what you need (prepare yourself)
280g White chocolate chips
4/5 x bags of Mini Oreos or a whole bag of normal sized ones
Yep, that's it.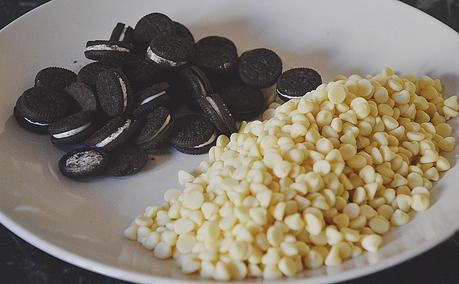 What do you need to do?
1. Line an 8x8 baking tin with greaseproof paper
2. Empty 4 packs of your mini oreos into a bowl and bash with a rolling pin a little (you don't want crumbs, just in halfs really)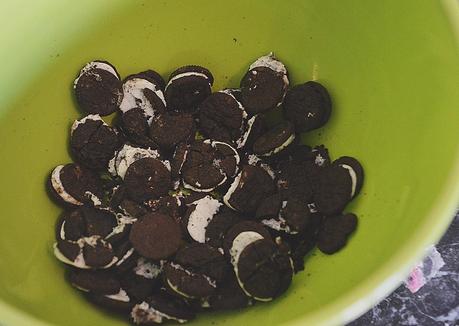 3. Measure out your chocolate chips and put into a microwavable bowl
4. Heat at 750w for 30 seconds, stir and repeat until you are left with a smooth melted chocolate! Mmm!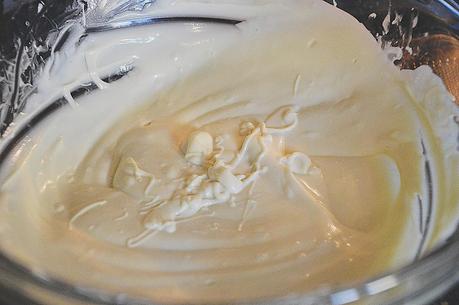 5. Now pour in your oreos and fold together until combined well
6. Transfer your mixture into your baking tray and flatten down until level.
Optional - Crushed another bag of mini oreos into crumbs and sprinkle over the top!

5. Place your baking tray into the fridge (uncovered) for around 30-45 minutes
6. 
Yes you can lick the bowl whilst you wait.
7. Remove from fridge and cut into squares, triangles, hearts, whatever you fancy, hell break it up with your hands if you're feeling rebellious!
ENJOY!!
Any leftovers (ha yeah right), should be stored in an airtight container in the fridge, leave it out and it'll melt!
Yes it's sweet, yes it's a bit naughty but if you have a treat day coming up, or a special occasion, or maybe just a Saturday, these are perfect!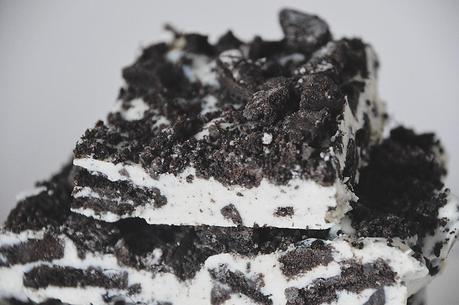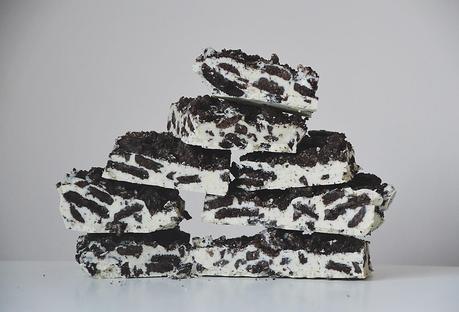 Do let me know if you make it too, would love to see :)
x