I absolutely love chorizo in my food so when I saw this recipe Chicken, chorizo and red pepper bake... On the lovely Sophie's blog, I knew I would have to make it!
I won't repost the recipe as it is perfectly explained on Sophie's page so do click on over, I did make a few changes but only to use up what I already had and to be honest when I make it again I will make the shopping trip and follow the recipe exactly!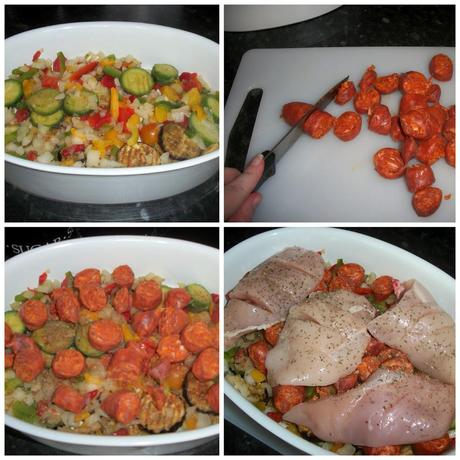 I used a bag of frozen mediterranean veg, some onions and peppers in the bottom with the oil.
Then added my chorizo (finally found raw chorizo as most of my local supermarkets only have the ready cooked stuff and it's just not suitable)
I used skinless breasts of chicken as they were all I had, but thighs would have been so much tastier!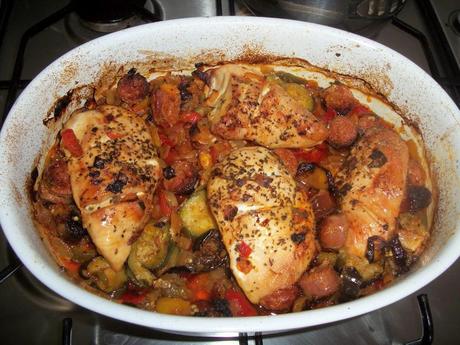 I ended up reducing the cooking time as I was afraid the chicken would dry out quicker without its skin, but I still managed to burn the top a little! It didn't matter though as it really did taste amazing with some plain basmati rice, even Phil (who is incredibly picky) enjoyed it.
Now I'm deciding which recipe from Sophie's blog to try next!
I love this type of warm and sticky comfort food, perfect for these late summer days and not too naughty either!
What is your favorite comfort food for days like this?


Cariad xx