Some days back the lovely folks at myntra.com generously gifted me a voucher to shop from the website (God bless them!) and I very happily accepted the gift. I've shopped from myntra many times before and it's one of my favorite websites for clothes but have never really looked at their beauty section. This time thought I'll buy me some beauty products and I was definitely spoilt for choice. They have some very good brands available under the Cosmetics and Perfumes section and while I do think that they should increase the list and also bring in the latest launches, whatever is available now is also pretty good. It took me nearly two hours to zero in on the stuff I wanted. First I thought I'll go with a L'Oreal lipstick, then flipped over to Colorbar, then to Deborah and then thought that I should get some products that I've never used before. So finally here's what I got :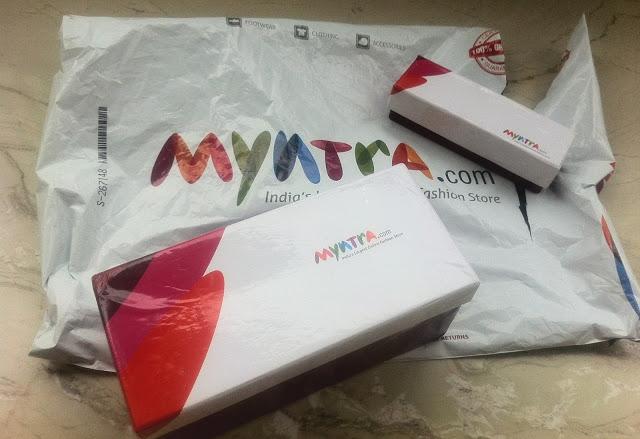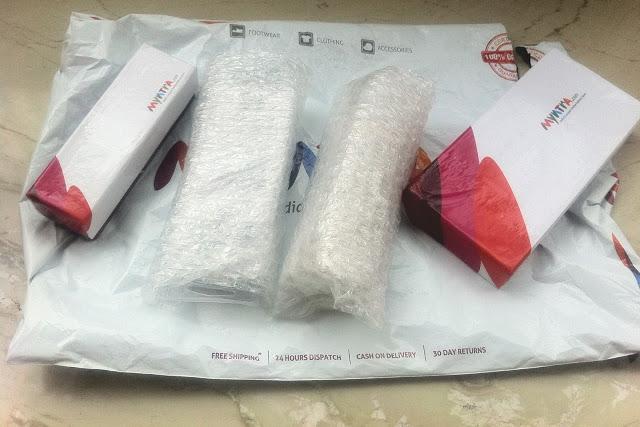 1. Faces Eyelash curler - My first ever! I've always steered clear of this thing because it looks to me like some pre-historic torture device. But I'm a beauty blogger and I should be a whiz at using an eyelash curler like everyone else so this is what will get me started!
2. Ponds Gold Radiance Boosting Cleansing Mousse - I fell for the gold packaging and the word radiance. I mean who does not want radiance? Plus, I needed a new face cleanser so thought of giving this a try.
3. Revlon Colorburst Lipgloss in Peony - I'm not a lip gloss girl but I saw this being used by Lisa Eldridge in one of her videos and I had to have it. The shade is a pretty pinky coral with golden shimmer and looks lovely in the tube. Hopefully, it will look equally lovely on me!.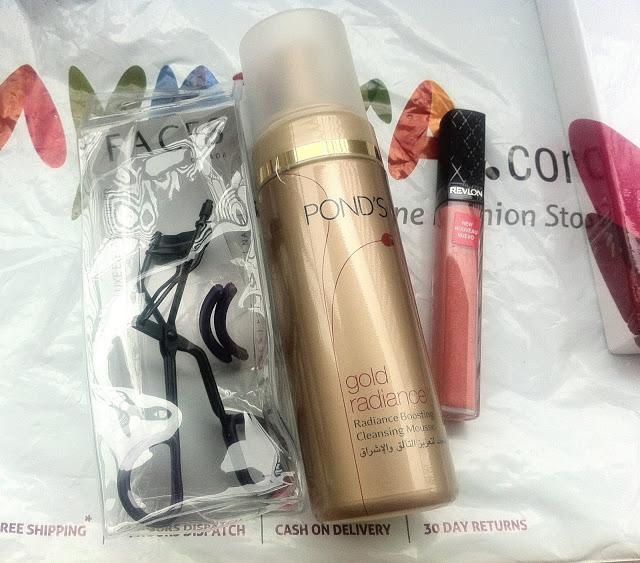 I placed the order on the 10th and it got delivered on the 12th. As usual, super fast delivery and excellent packaging. Everything was wrapped up nicely in bubble wrap and put in those lovely white boxes which are so great for storing stuff. Shopping from myntra is always so worth it!
I'm currently trying out the products and will let you know what I think about them in a few days time. Anything you want me to review first?