I got home so late last night from the basketball game I decided I just recap my evening eats this morning.
The game went well. The other team was up by around 10 for the entire first half and we slowly chipped away at it in the second. We had it tied with 55 seconds left but the other team scored at 14 seconds so we lost by 3! It was super exciting and fun but a little sad too. Our team totally outplayed the other and we really did deserve to get the win. But win's don't always go to who deserves them, that's why we like playing. Any team can beat any other team depending on the day.
Anyways..
Fitness
Yesterday I did 5.10 miles but they were a combination of running, jogging and a little bit of walking.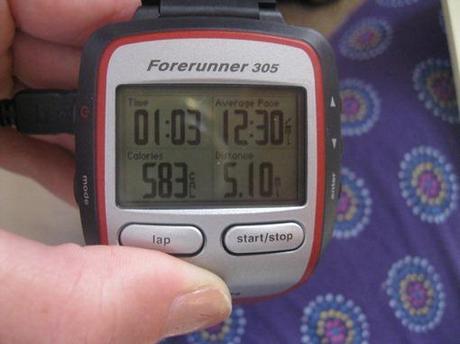 Here are my splits:
m1: 10:53
m2: 10:19
m3: 13:22   this mile I ran until 2.6 then I cooled down for the remaining .4 miles
m4: 14:14   first mile light jogging with Dorothy
m5: 13:28   second mile light jogging with Dorothy with a tail wind!
I was a little disappointed with myself that I didn't run the entire 3 miles but I didn't realize my second mile's split was so much faster than the first. That's probably why I really started struggling.
I like that I did the light jogging after and my total mileage of the day was higher than 3, hopefully it will help my legs grow so that today's 3 miles are a breeze. Plus, I'll do a better job of pacing.
Snack
on the way over to the basketball game I enjoyed some fuji apple slices. I was super late to the game and traffic was a nightmare so no picture. I was a little preoccupied.
Dinner
I did dinner in two waves. My first dinner was with one of the other coaches for our team, Nancy and we went to Subway between our first and second games. I was super hungry!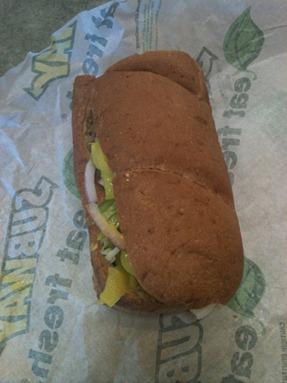 I had a 6 inch turkey on wheat with lettuce, green pepper, banana pepper, cucumber, red onion, pickle, olive, and mustard. Everything but the tomato!
Then after I got home, I put all my calories into LoseIt! and saw that I had a few to spare so I made myself a bowl of Progresso Beef Pot Roast soup I found in the pantry.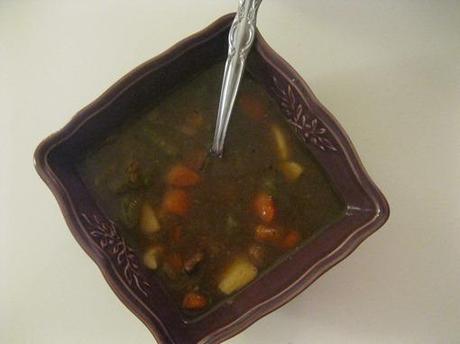 Nothing too special there!
Now, onto today!
Breakfast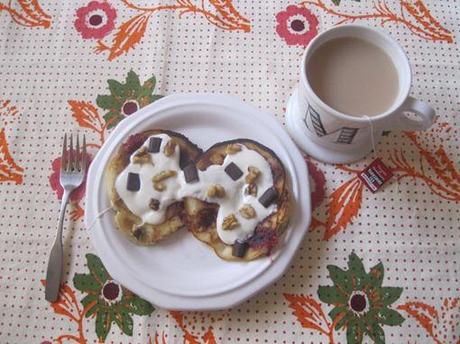 I made pancakes with some raspberries in them. Then I topped them with Stonyfield French Vanilla yogurt a few halved walnuts and chocolate chunks. I just can't resist the chocolate chunks!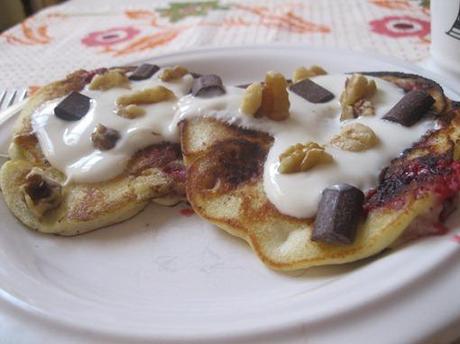 The raspberries with the pancake and yogurt were so good.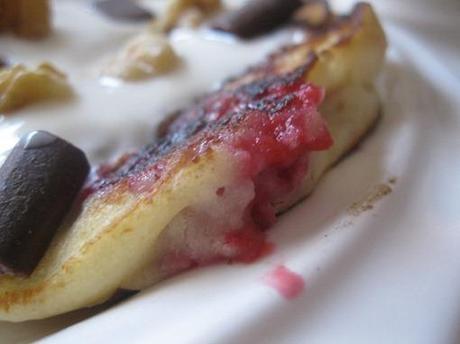 I really like yogurt as a pancake topping. Way better than syrup.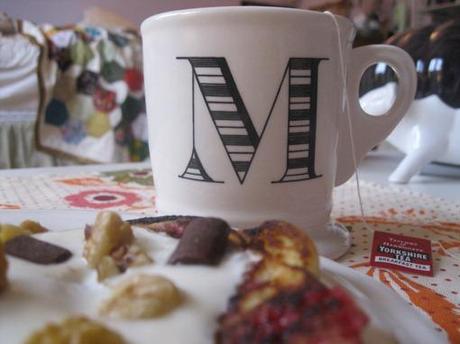 Don't forget the black breakfast tea with soy.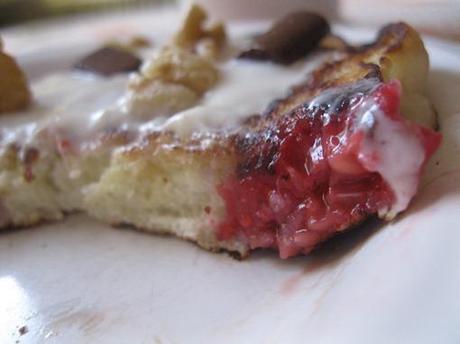 I'm off to work, then get a run in after lunch and another basketball game tonight.