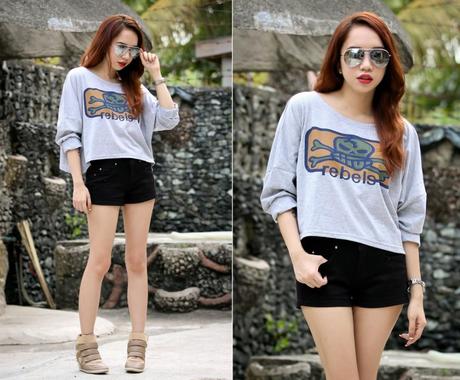 Look of the Day – If I'd wear something casual with a bit of athletic inspiration, this would have to be it. It is a no-fuss look that is perfect especially when you're in a rush!
Sweater, PersunMall. Black highwaist shorts and aviators, Bershka. Sneaker wedges, Fancy Feet.
I love the overall sporty vibe the whole look feels.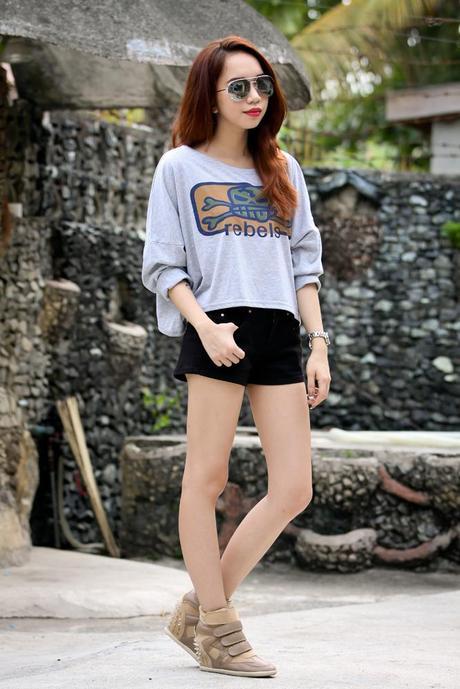 Cropped cotton sweaters are super comfy. Although the wide cut bothers me, it isn't that much visible. Friendly tip, avoid raising your hands up when wearing one.  Teehee!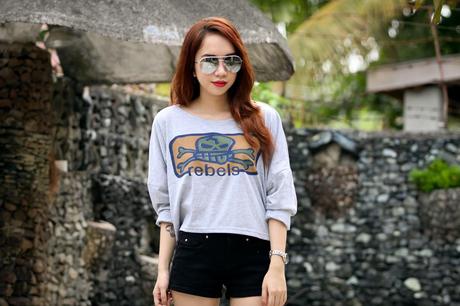 Today's look is a solution when cold meets sunny day. Add a fun sunnies in the mix and I'm good to go.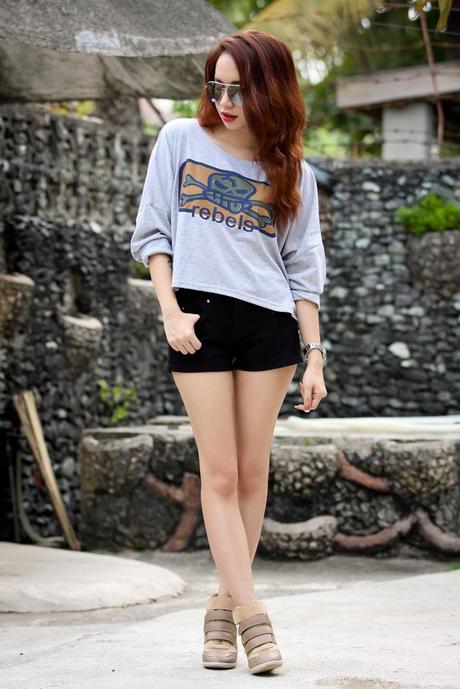 Sneaker wedges are my ultimate weapon of choice. I can run around in these. So yes, this has got to be my most foolproof comfy look to date.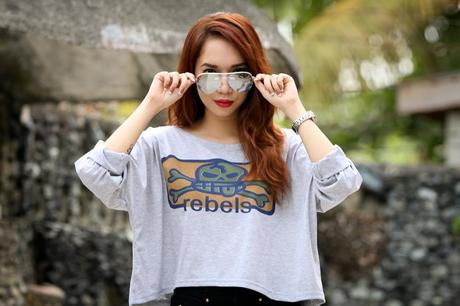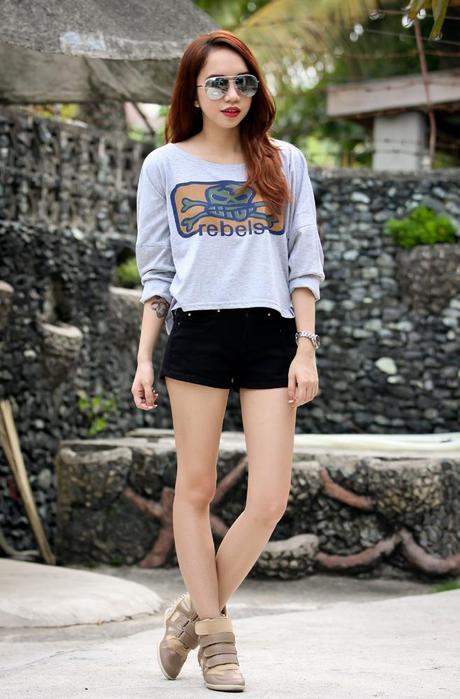 What do you think? Hope you like it!
Gotta goes.. Boyf and I are celebrating our 3rd anniversary today. That pretty much explains the exchanging of gifts we did last week. He got me a laptop (perfect for work, huzzah!) while I got him new striking red shoes. For someone who loves shoes, my gift has to be shoes. And boyf, being techie that he is, has given me all things techie ever since. We prepared a special dinner with the family tonight. Of course, there has to be a roasted pig. I took care of the drinks. There's no shortage of alcohol in here now. Here's from 3 to forever… Woot woot! 
Stay wicked!