Tough girls have a rough exterior. You don't put up with anything and you tell everyone not to mess with you with your look and your style. You don't cry and you certainly don't give anything you don't want to give. You are your own person and if they can't accept that you don't want anything to do with them.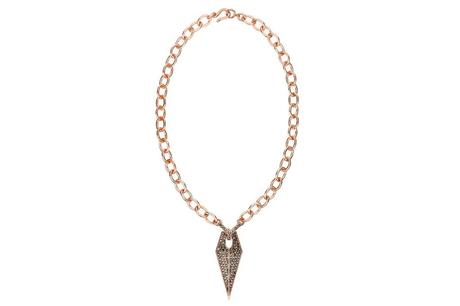 via WWD
But you are still a girl. At your core, you like soft frilly things. You like to look pretty. You might punch the next guy who tells you you're beautiful, but you'll secretly smile. You want jewelry that portrays your tough girl exterior but reveals some of your inner need to be adored.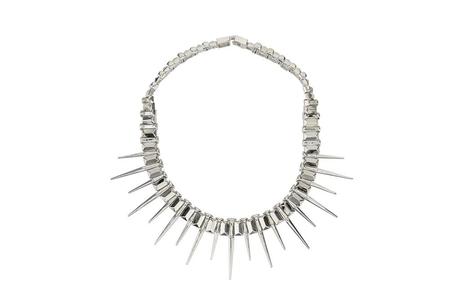 via WWD
The Rebecca Minkoff 2014 Resort Jewelry collection brings out your inner soft while matching our outer tough girl style. Wrap your neck in flirty wide chains with delicate jewels set at the center of your throat. Match it with a bracelet of the same design and a clear plastic bag.
You will layer pretty with tough and continue to pull off your "don't mess with me" exterior. Continue the chains with connected bracelets stretching from the arm to the wrist. Pair your leather based work outfit with gentler small link chains and thick arm bracelets that say, "I'm serious but I'm still me". Don't lose your identity to the status quo, though you need to bend to their rules to live in their society.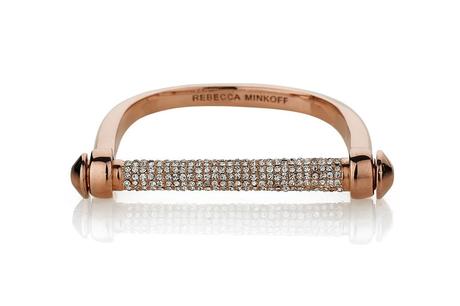 WWD
Raymond Lee Jewelers in South Florida has got your back. They're selling this exciting line of new jewelry so get yours before it's gone. Line up the new 2014 styles to keep your attitude fresh on your arm, around your neck and in your handbag. Don't let society dictate your style – play it up and keep it real.