What to do and Where to go?  That was the simple question Kaiye asked me when we were talking about how to spend our travel fund we saved.  We wanted to go someplace that is not too expensive which is the typical characteristic of our vacation and somewhere that is not too far because we do not want to travel that far (blame the summer sky) . Our problem was finally settled when we saw deal on the internet at a reasonable rate for most hotels in the area  but for budget travelers this stay is a splurge.  Microtel Mall of Asia it is.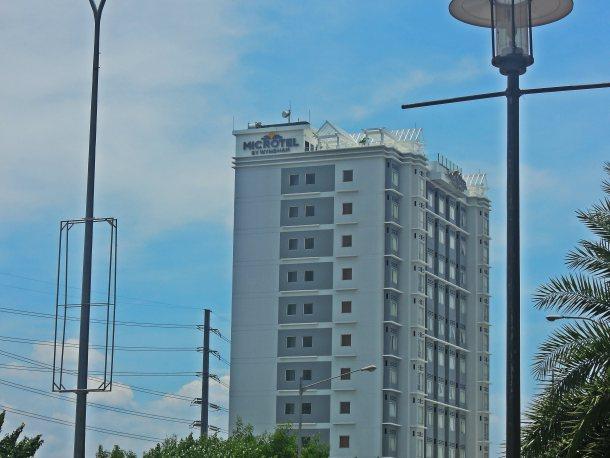 And here the things we that loved about our mini staycation!
LOCATION
The location of this hotel is very convenient for the reason that  is a few minutes away from the NAIA if the traffic is light. The Mall of Asia and the SMX is also a big factor in the hotel's prime location.  The best thing about the Mall of Asia complex is that they have bus and jeepney terminals that can take you to the north and south of Manila. It is also a spot where you can catch a free ride to hotels like Solaire and Resort's World.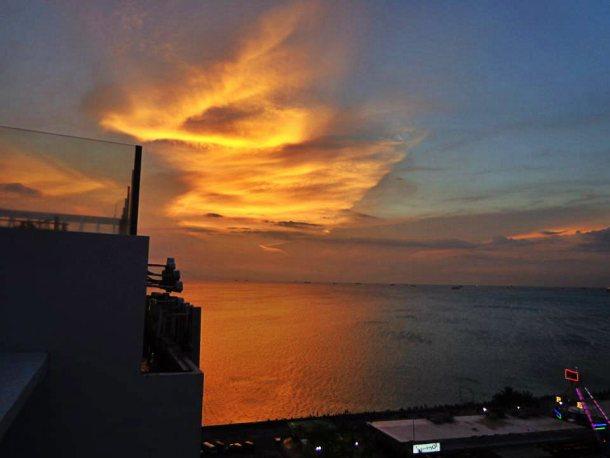 Microtel's location is also a vantage point to view the beautiful Manila Bay Sunset.
ROOMS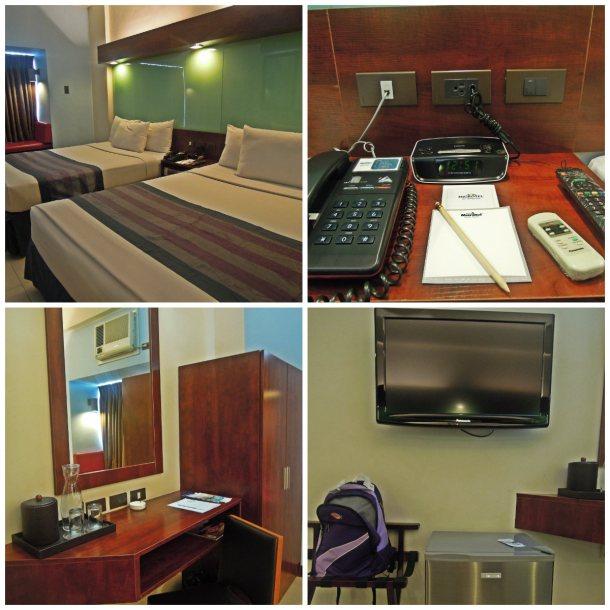 The room that we stayed in was a double room that has a city view; our window was facing the facade of the Solaire which is really breathtaking at night. The room is spacious and has the basics of comfort like a chiropractor-approved mattresses, cable television and a full bath with hot and cold shower. I particularly love that the airconditioning unit is at a maximum.
BREAKFAST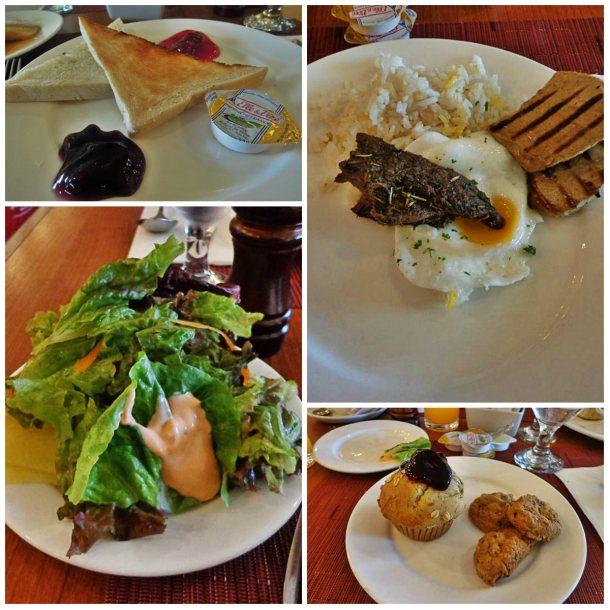 The joy of staying a hotel is the breakfast buffet. The buffet choices at the Mictrotel is a balance of various favorites. Kaiye particularly adored their choices of jams and bread, while i indulged in the salad greens with lots of cheese. We also loved their selection of fruits and the hospitality of their restaurant staff.
FACILITIES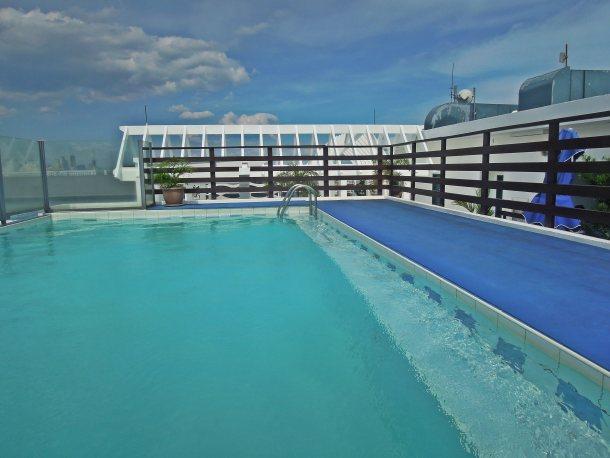 Their wifi was very useful reliable during our time of need; when we were ordering online for our lunch. We also enjoyed their roof deck pool that is not that deep. It is the prefect spot to get a 360 view of the surroundings.
We had a great time at Microtel; hopefully we can come back and to enjoy the things loved for we for another time.