Visiting New York for the first time? Overwhelmed with what to see and do? We're sure you've got the Statue of Liberty and Times Square on your list but what about a few places where tourists usually don't go. You'll get to experience a different New York, the New York of New Yorkers. Add these to your list.
P.S 1 Cotemporary Art Center-Sure, you can head to the better known MoMa to see the works of Picasso, Gauguin, Warhol and more modern masters or you can check out the new talent emerging on the scene at MoMA's new wave affiliate the Contemporary Art Center.   If you are there on a Saturday in Summer don't miss the Warm Up sessions, a free dance party.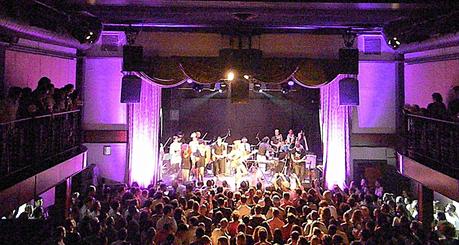 Bowery Ballroom- The only place to see live music in New York.  Emerging and established artists take to the stage every night of the week to offer music lovers the best indie and rock music in the country. An excellent sound system and plenty of space to dance make this a very popular spot amongst hip New Yorkers.
Eat Pizza- Every New Yorker has a favourite pizza restaurant and often it is the cause of many a disagreement amongst friends as to who does the best pizza. Don't get involved in the argument simply take yourself to one of the following pizza restaurants and make up your own mind, Lombardi's, Grimaldi's,John´s and Di Fara's. Most pizzerias use coal fired ovens to cook their pizzas.
Visit Brooklyn- Most tourists never even make it out of Manhattan so do yourself a favour and discover one of New York's most vibrant boroughs, Brooklyn. The borough is a real mixture of cultures from the Polish and Russian enclaves to the punks of Bushwick. The music scene is thriving and there are more pubs, clubs and bars than you can poke a stick at. Top places to see in Brooklyn include the bridge of the same name, Coney Island and Prospect Park.
If you want to experience the top non-touristy attractions in New York you are going to need a place to stay which is where Friendly Rentals New York can help you with a self catering apartment. Enjoy.